Apple, TSMC start production of 7nm A12 chips for next iPhones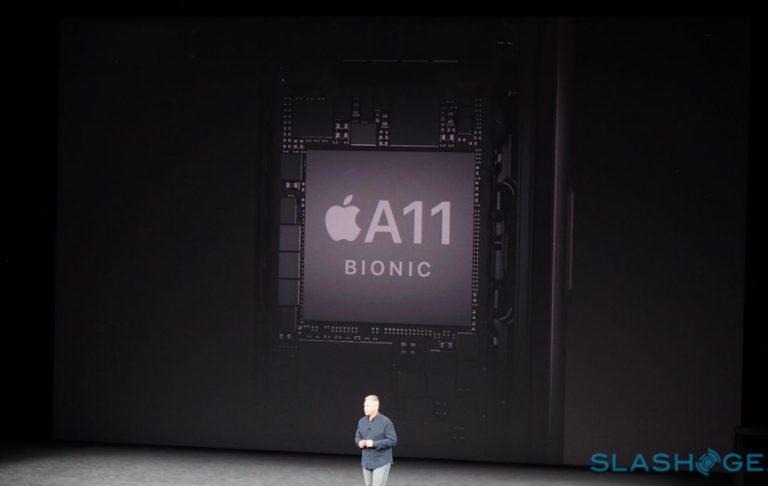 The parade of new Android phones is practically over, save for one or two very late arrivals. In a few months, it will be Apple's turn to make waves in the smartphone market. The 2018 iPhone models aren't due until this fall but it seems that the ball has started rolling for Apple's next triplet. According to sources, Taiwan Semiconductor Manufacturing Co., more popularly known as TSMC, has started mass production of the processors that will power those iPhones and they are promised to be smaller and better than any before it.
The system-on-chip or SoC will most likely be called the Apple A12, succeeding the A11 pictured above. That single numerical increment belies what Apple and TSMC may have achieved, a 7 nanometer design that's not only first on an iPhone but even first in the smartphone market, beating Samsung, Huawei, and, of course, Qualcomm.
In the silicon market, smaller is better, at least on paper. Not only does the smaller design directly equate to smaller space used, it also boosts performance substantially. Smaller chip processes requires less power and lessens the travel time of data. Faster, more power-efficient, and smaller. That's the promise of every new chip design.
It's no surprise, then, that this 7 nm process is the holy grail of chip makers, says Bloomberg. Apple is hardly the only one trying their hand at the 7 nm game. Samsung is already said to be working on it, possibly for the 10th anniversary Galaxy S10. Huawei is also eying that prize. And, of course, Qualcomm is hardly going to be left behind.
The 7 nm Apple A12 chips will be in all three 2018 iPhone models. So far, those models include a direct iPhone X successor, a larger iPhone X (Plus or Pro), and a more affordable LCD iPhone with an iPhone X design.