Apple to shutter iWork.com on July 31, moving to the iCloud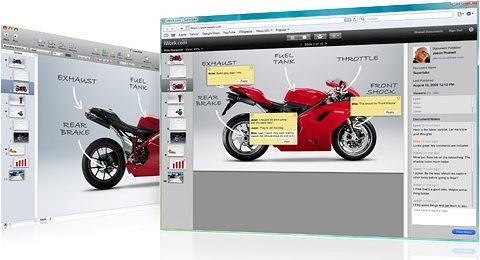 Apple today announced that it will be shutting down its iWork.com document sharing service on July 31. The service was first launched in 2009 as Apple's version of Google Docs but it has remained in beta ever since. It's fate was sealed, however, when Apple launched the iCloud last year.
If you're currently using iWork and would like to retain all your documents stored on the service, you'd better retrieve them before July 31. After that date, you will no longer be able to access any documents from the iWork.com site or view them on the web. Apple has provided the full instructions on how to do so here.
Although the iWork service never got nearly as popular as the iCloud, some business users feel that many features in the service are still lacking in the iCloud, such as the ability to automatically sync files created on Macs, collaborate on documents, and share presentations directly via the browser.
However, those features shouldn't be missing for long. Apple's upcoming Mac OS X Mountain Lion will begin to merge the features of the iOS and Mac platforms, so that the Mac will also get to enjoy many of the iCloud syncing capabilities for iOS devices.
[via MacRumors]