Apple to repurpose Arizona Sapphire plant as data center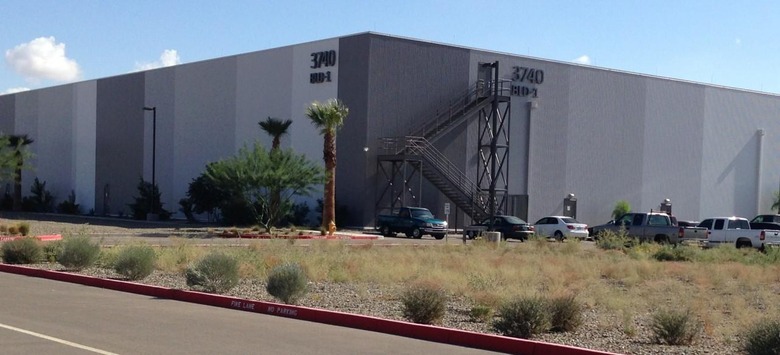 Remember that failed Sapphire plant in Arizona, where Apple was supposed to churn out tons of their favorite screen material for use on iPhones and every other gadget they could think up? When GT Advanced failed to make good on their deal with Apple for Sapphire glass, Apple promised to repurpose the building. Initially, it wasn't as clear as Sapphire what they'd do with their owned warehouse space, but now we know. Apple is planning a $2 billion data center where Sapphire once was.
the state of Arizona made the announcement today, saying Apple would make the multi-billion dollar investment and bring 150 full-time jobs to the state of Arizona. Apple is also going green with the data center, and will build a massive solar farm to power it along.
The solar farm can produce an estimated 70 megawatts of power.
Apple's investment is on top of the $1 billion or so they dumped into the failed Sapphire business. The 1.3 million square-foot building was once going to create upwards of 2,000 jobs as a Sapphire plant.
As a Sapphire glass plant, Appel received $10 million in incentives from the state of Arizona. This time around, Apple received no such deal (to be fair, we're not sure if a similar deal was offered this time around).
With this, a chapter is closed on Apple's Sapphire production in Arizona, at least at that facility. While we once assumed Apple would keep their Sapphire hopes alive, it looks like they're giving up. It doesn't spell the end of Sapphire, though — Apple still uses the material for Touch ID and versions of the Apple Watch are reportedly getting the material as well.
Source: The Wall Street Journal