Apple to open first store in South America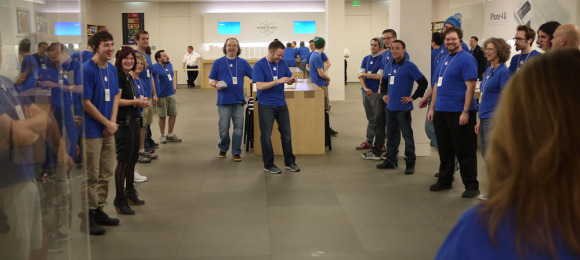 Today, Apple has confirmed that they will be opening their first store in South American in Rio de Janeiro, Brazil. In an email sent to Brazilian press, Apple said that they're looking forward to opening the new store in Brazil, where they "already have long standing customers," and they "hope to win many more each day."
It's been speculated that Apple was going to open up a store in Brazil, after several job listings on their website went live and pointed to locations in both Brazil and Istanbul, Turkey. Apple still hasn't officially said anything about a possible Istanbul store, but we're guessing that it's definitely coming after hearing today's news.
Apple currently has almost 400 stores located all across the world, with 250 of them located in the US. The Rio store marks the first time that an Apple store will be located in South America, meaning that Apple will soon have stores on four out of the seven continents on Earth. Apple plans to open between 30-35 more stores in 2013, 75% of which will be located outside the US.
Apple has not yet revealed the actual location of the Rio de Janeiro store, or the official date that it would open, but it could likely happen early next year. Apple certainly doesn't have a huge franchise when it comes to retail locations, which makes a visit to an Apple store that much more special, but the company is looking to bolster its store footprint throughout the next few years.
[via 9to5Mac]