Apple To Host Event On September 5th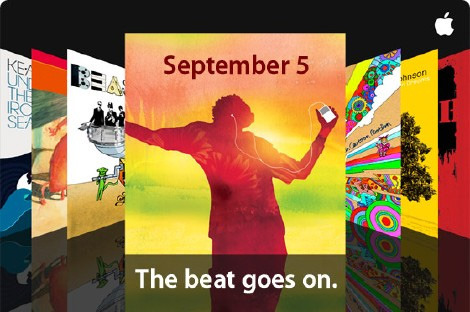 Apple just can't seem to keep a big event secret anymore. Remember that rumor about a big event on September 5th? Well Apple has finally confirmed it.
Apple will be hosting their next big event at the Moscone West venue in San Francisco at 10:00am on September 5th. There's really no doubt that the event will be used to announce a new generation of iPods.
The included image also leads one to believe that we might finally see the Beatles on iTunes. You'll notice that the tag line is "The beat goes on." Those were the final words in the very last press release from the band before splitting.
Apple invite confirms Sept 5th special event [via macnn]