Apple to allow OEMs to use Lightning ports in 2015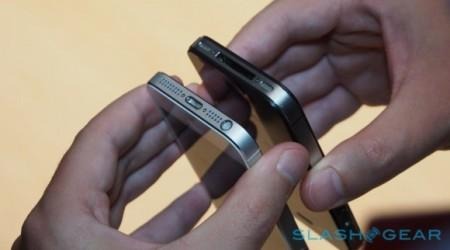 Apple's proprietary Lightning port might soon be a bit more open for use. Though many companies produce Lightning cables, none can make or implement an actual Lightning port. At the Made for iPhone (MFi) summit in China this week, word that Apple is set to allow more companies to use the Lightning port is trickling out. Of course, Apple won't be letting just anyone use Lightning; the company and product have to meet rigorous MFi standards, and use Lightning as Apple intended.
Still, the benefits outweigh the potential risks. With a single Lightning port, OEMs can make devices that piggyback onto Apple's technology without having to rely on theirs. A single port could charge, connect, and relay info back and forth. We could see the end of devices with Lightning ports for connections to our iOS devices, then a separate micro USB port for charging.
As pointed out by 9to5Mac, the Lighting port usage could make its way to headphones as well. If enough OEMs used Lightning instead of a 3.5mm audio jack, it's conceivable Apple could move away from the two-port system in the future.
Apple is also rumored to be seeding a new, slimmer version of the Lightning connector to manufacturers. The new hardware is reportedly shipping in early 2015, so expect to see devices — HomeKit and otherwise — with the new connector sometime around the middle of next year.