Apple tipped to release iPad keyboard with trackpad later this year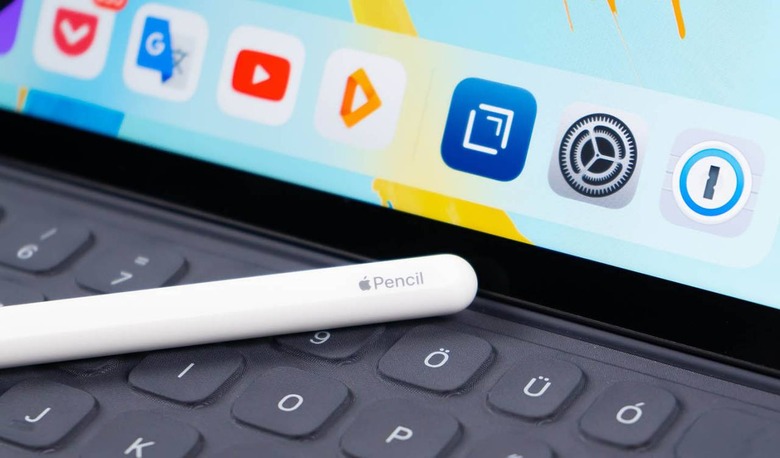 The iPad Pro may soon be far more useful as a productivity device, at least if a new report is true. A leak alleges that Apple will release a new keyboard for the iPad that features a trackpad, adding the sorely needed functionality that would make the iPad Pro more useful as a laptop replacement. The new keyboard, if it is launched, will join Apple's existing — and trackpad-free — iPad keyboard.
The leak comes from The Information, which claims that Apple will release the new iPad keyboard with trackpad later this year. The functionality will enable users to control a cursor on the iPad's screen, making it possible to quickly select text and more without using gestures or the Apple Pencil.
iPad owners have been requesting cursor support for years, but thus far Apple has resisted offering the feature. Things changed slightly last year when users noted the existence of a cursor turned off by default, but that is an Accessibility feature that doesn't work quite the way you'd hope.
Though Apple has presented the iPad Pro as something capable of replacing your laptop, the actual experience is less than stellar and the lack of a trackpad is one of the biggest reasons. The arrival of a keyboard with a trackpad would be a solid step toward making the slate an actual laptop replacement, at least for users who don't mind the lack of a hinge.
The new report claims that Apple's new iPad keyboard will be mass-produced by Foxconn in the near future and that the accessory will likely be revealed alongside the newest upcoming iPad Pro models. The big question now is which iPad models will support the keyboard — will it be limited to the latest and greatest models, or will Apple also make versions available for the older iPad Pro units? Questions also remain over whether the coronavirus outbreak may delay any plans the company has in place.