Apple taking over design of Beats hardware in acquisition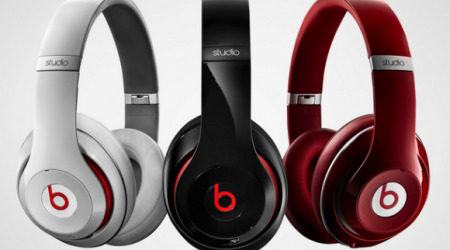 Though Apple will operate Beats independently of the company proper, things will definitely be changing. Beats' iconic designs have been thanks to design firm Ammunition, who designed everything from the Pro to the Pill. Now that Apple has snatched up Beats, they'll be handling the hardware as well, leaving Ammunition out in the cold.
The Ammunition team are proud, though; their work naturally helped the deal come to fruition. In a blog post, Ammunition Founder Robert Brunner had the following to add:
Over the next few months, the design for Beats will transition away from Ammunition. It's tough to step down as Chief Designer for a brand I take so much pride in, but it certainly makes it easier knowing we are handing the reigns over to one of the world's most successful design teams.
That suggests all hardware will be handled by Jonny Ive and crew, who haven't done too bad, we must say. That also suggests the iconic Beats headphones could change a bit, as Ive and company are wont to do now and then. Perhaps a slimmer, lighter design?
The transition will happen over the next few months, likely wrapping up around the time Apple and Beats complete the acquisition, sometime around September. For the immediate future, the Beats design language will likely stay put, but once Apple's designers get their mitts on it, we could be in for something pretty special.
Source: Ammunition