Apple T2 Security Chip prevents MacBook microphone snooping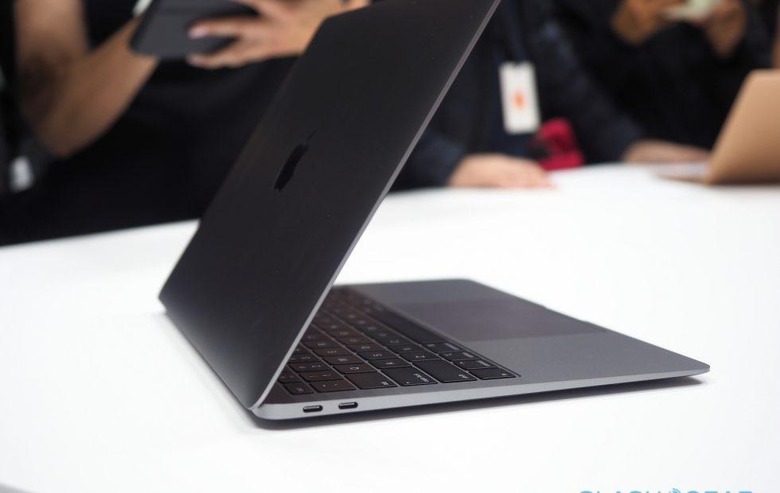 Apple has published a security overview whitepaper detailing its Apple T2 Security Chip, the hardware baked into its new Mac mini and MacBook Air. The chip is designed to prevent tampering and secure data, addressing security concerns that have arisen over the last few years. According to the document, the security chip also disconnects the device's microphone when the laptop is closed.
According to Apple, all of its "Mac portables" with the T2 chip feature a hardware disconnect that disables the microphone when the MacBook's lid is closed. This is designed to prevent software tampering that lets hackers or spies enable the microphone when the laptop isn't in use.
Apple explains on page 13 of its T2 Security Chip Security Overview:
All Mac portables with the Apple T2 Security Chip feature a hardware disconnect that ensures that the microphone is disabled whenever the lid is closed. This disconnect is implemented in hardware alone, and therefore prevents any software, even with root or kernel privileges in macOS, and even the software on the T2 chip, from engaging the microphone when the lid is closed.
The MacBook's camera isn't disabled in a similar way for an obvious reason: it isn't usable when the lid is closed, instead facing the palm rest in darkness. The whitepaper also explains that the T2 chip's Secure Enclave secures Touch ID on Mac computers, including the latest MacBook Air, which has Touch ID added.
During its event today, Apple introduced a new Mac mini model and MacBook Air, two new Mac computing products with faster performance, updated hardware, and better security. As well, Apple introduced two new iPad Pro models, both featuring a full-screen design with Face ID instead of Touch ID. There's also a new Apple Pencil to join them, one that charges wirelessly and attaches to the iPad's edge using a magnet.
SOURCE: Apple