Apple sued again over Apple Watch for trade secrets theft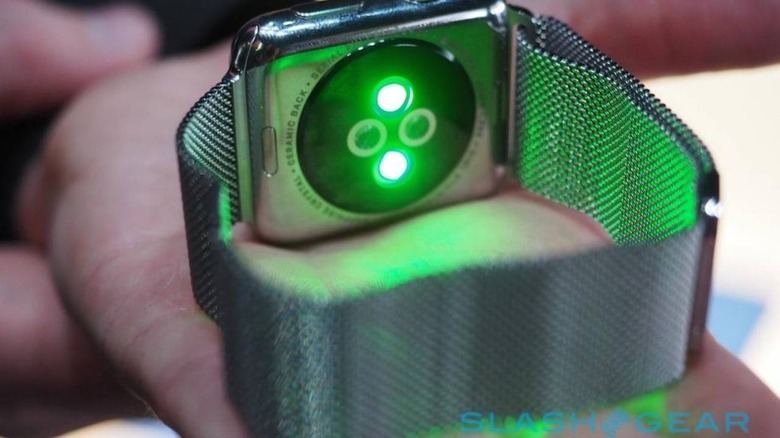 Given how the Apple Watch has been making headlines for saving lives, it's no surprise that it is, pardon the pun, apple picking for those who want to capitalize on its fame or, in this case, have gotten hurt by it. Just before the year ended, Apple was hit by a lawsuit over its unlicensed use of a patent for its atrial fibrillation detection. Now it is getting slapped by an even bigger complaint for stealing trade secrets related to health monitoring on its Apple Watch.
Masimo and its spinoff Cercacor have been developing non-invasive monitoring methods, in particular using light to measure blood oxygen levels. While this is pretty much the principle behind all heart monitors in smartwatches today, Apple's history with Masimo would seem to give credence to the lawsuit.
In 2013, Apple contacted Masimo with the stated purpose of learning more about the latter's technology and potentially integrating it into still-in-development Apple Watch. Masimo said it walked away after productive meetings but then Apple changed course.
The year before the Apple Watch's launch in 2015, Cupertino started hiring Masimo executives, from Cercacor CTO Marcelo Lamego to Masimo Chief Medical Officer Michael O'Reilly. These people, Masimo argued, had access to confidential technical information that it now claims have been used in Apple Watches without permission, license, or giving any compensation.
Masimo is seeking to further use of its inventions in the Apple Watch 4 and 5, the return of information Apple allegedly stole, and other damages. Given how these health features, including the newer AFib detection, have been at the heart of the Apple Watch's success, the wearable could be dealt a fatal blow if Apple loses these cases.