Apple Store revenue hits record high, still outpaces competition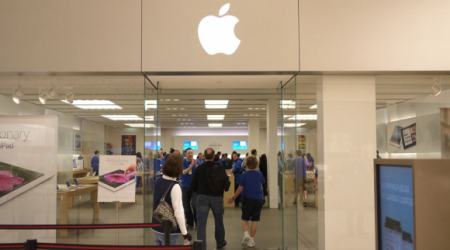 If you had any doubts that Apple's retail business might be slowing down, it seems the latest numbers may correct any pessimism you had built up. The company raked in record revenues for its retail stores, averaging out to $57.60 spent per person on average, which is up from $51.75 per person during the same time last year.
According to Asymco mobile analyst Horace Dediu, Apple retail numbers went up across the board for this past quarter, with a 7% rise in the number of visitors compared to last year, as well as the average revenue per Apple store reaching $13 million for the quarter, which is Apple's highest non-holiday quarter ever for its retail business.
As for the number of visitors on average, Apple ended up attracting 250,000 people per store per quarter over the last year, which is a fairly generous rise from 170,000 visitors three years ago. Dediu thinks that the rise in visitors is mostly due to the addition of larger stores, as well as renovations in older locations.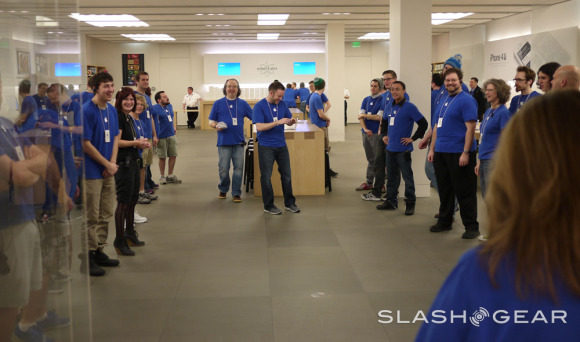 Overall, when compared to other top retail chains, Apple is doing twice as well as Tiffany & Company, who comes in second place as far as average sales per square feet, with Lululemon coming in third. Apple is currently doing three times as well as Lululemon. It's not sure how long Apple will keep its first place retail spot, but their lead is good enough that they could keep it for quite some time.
In total, Apple Stores brought in a whopping $6.4 billion in revenue during the company's fiscal Q1 2013, with average of over $16 million per store. Total number of visitors for the quarter was 121 million, which was up from 110 million during the same quarter a year ago. That's certainly a lot to write home about, and we'll see if Apple can keep this up and for how long.
VIA: CNET
SOURCE: Asymco