Apple Store app has Apple Watch in actual size for virtual fittings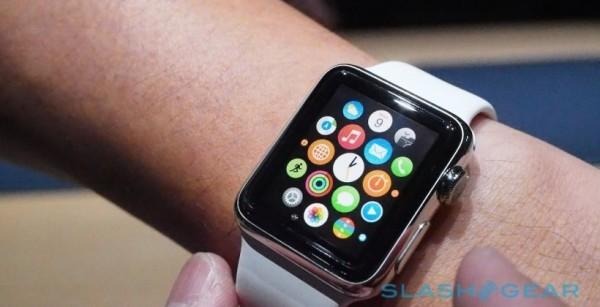 Sure, you're interested in Apple Watch, but do yo know which one you want? More to the point, are you even sure it will look right on your wrist? You could pre-order the one you think is right, but what if you show up to the store to pick it up, only to find the slightly larger or smaller one was actually better. Good news; you don't have to guess anymore. The Apple Store app shows you Apple Watch case sizes in their actual size.
Instead of looking at the Apple website and wondering, you can now pull up the image on your smartphone. Take a quick glance around the room to make sure nobody is watching you, and size that virtual watch up on your wrist. We promise it's not weird (we lied, it's weird, but still really handy).
Finding the sizing guide in the Apple Store app isn't straightforward, but we'll help you find them. In the app, select 'Apple Watch'. Then choose the watch you are interested in; that takes you to a landing page for that model, but don't scroll down! Select 'View Pricing', then 'Compare case sizes'.
From there, you're left being weird and holding a phone up to your wrist as you give the Apple Watch an inquisitive Jony Ive-like stare. Does it look right on your wrist?
Unfortunately, you don't get to virtually try on different colors, so you won't really know if the Edition is for you until you physically try it on.
Good news for lefties, though; the screen doesn't flip 180-degrees when you put it on your left wrist. Apple previously confirmed to us that you can flip the screen over for use on the right wrist, which is odd, but it's all we've got, my lefty brethren. At least we can virtually try an upside-down watch on for size.