Apple Seeding iPhone '4S' Prototype With A5 Chip To Game Developers?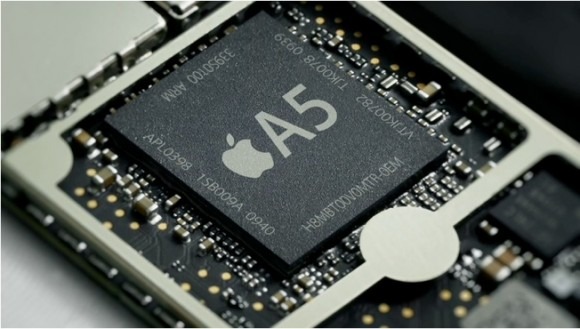 It is widely believed now that the iPhone 5 will be touching down this September, with recent evidence suggesting the device to be a GSM/CDMA world phone, and to run on the speedy A5 chip currently found in the iPad 2. But now, an additional source from 9to5 Mac further supports the A5 claim and also suggests some awesome gaming power to come with the iPhone 5.
The source claims that an iPhone prototype dubbed '4S' sporting an A5 chip has been seeded to certain high level game developers. It is common for companies to hand out prototypes to developers early on to ensure that apps or games are optimized, take full advantage of the hardware capabilities, and ready by the launch of the device. The prototype appears to be a modified iPhone 4 with an A5 chip and still runs the same iOS 4, but slightly tweaked to work with the new processor.
The A5 chip has twice the CPU speed of the previous generation processor and has up to 9 times faster graphics. This is definitely a lot of extra processing power that game developers can harness to create some high-performance games on the next-gen iPhone. If most of the speculation is true, and you can go here for a good roundup, the iPhone 5 will be quite the beast come this September.
[via 9to5 Mac]