Apple returns to CES after 27 years but not for a new product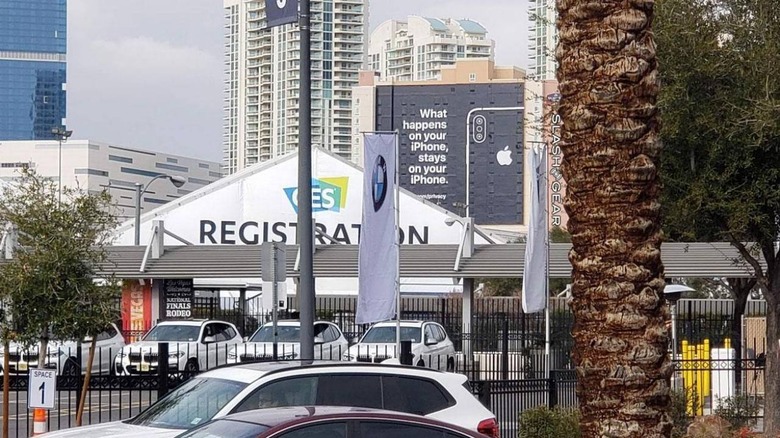 Apple has always been content to do things its own way. It has traditionally snubbed the big tech events, preferring to hold its own without having to rub shoulders with its rivals. That is why it's almost a big surprise that the company will be present at CES 2020 but not for the reasons that you might think. While the likes of Samsung and Microsoft may have the showroom floor to showcase their products and technology, Apple will be taking the stage alongside the FTC and Facebook not to present a new product but to talk about its favorite topic: privacy.
Some have actually criticized Apple for turning privacy into a product and a commodity by making it a bullet point in features for its devices and services. Regardless, it is a topic near and dear the company's heart and, this time, it won't need to put up a billboard that throws shade at its competitors' activities.
The "Chief Privacy Officer Roundtable" might be an interesting one if only because of the companies and organizations that will take part in it. Aside from Apple, the roundtable includes Procter & Gamble, the US Federal Trade Commission, and Facebook. Apple and Facebook haven't exactly been best buds when it comes to that topic, especially after a few questionable tactics used by the social networking giant to get past Apple's scrutiny.
Apple has been projecting an image of being a champion of user privacy, even in the midst of intense pressure from the US government. It is somewhat interesting that the list of participants doesn't include other government agencies that have tried to breathe down Apple's neck in that regard. It will undoubtedly come up in the roundtable anyway.
Apple last participated in CES back in 1992 when the ill-fated Newton was first revealed. Despite having no active presence in these events, Apple's shadow and influence are still palpable thanks to the accessories and devices that connect with Apple's own services and products. Or from signage touting the company's ethos.