Apple Research app launched, allows users to contribute to health studies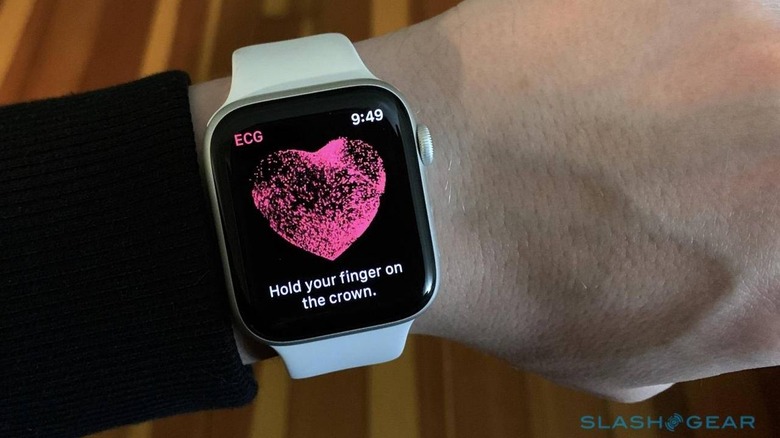 Apple today launched its Research app, kicking things off with three new studies that users can opt to participate in. The company says that all three are "landmark" multi-year longitudinal studies that dive into things like women's health, heart health, and hearing. So, if you want to help Apple and scientists conduct health research, you can download the app from the iOS App Store and participate in any of these three studies.
All three studies seem to be aimed at people using both an iPhone and an Apple Watch, though it sounds like the latter device is only required for one study. In order to download the Research app, you'll need to be using an iPhone 6s with iOS 13.2 or later, so Apple is casting a fairly wide net here.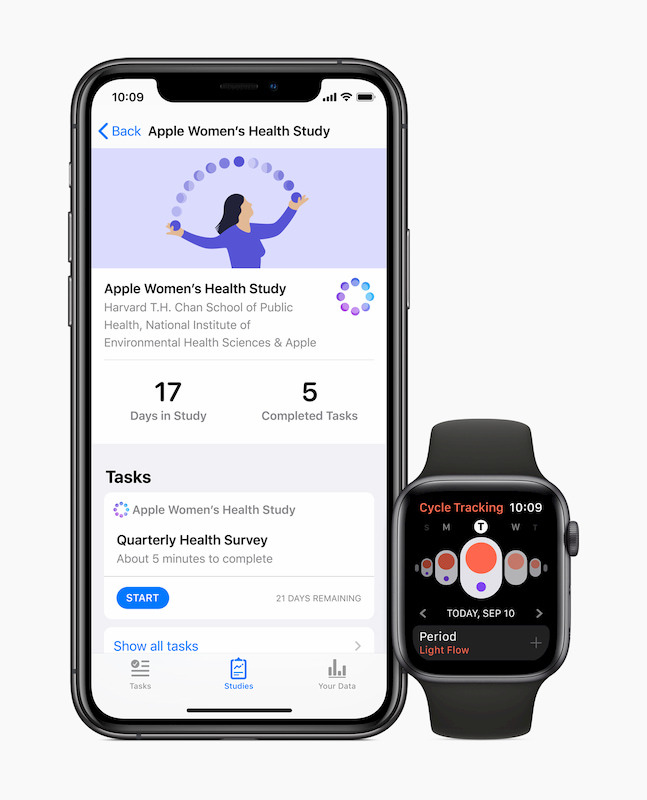 The first study Apple previewed today is centered around women's health, which the company says is the "first long-term study of this scale and scope." The goals of the study are to better understand menstrual cycles and how they relate to health conditions like polycystic ovary syndrome, infertility, osteoporosis, and menopausal transition. Apple is partnering with the Harvard T.H. Chan School of Public Health and the NIH's National Institute of Environmental Health Sciences for this study.
Next up is the Apple Heart and Movement Study, which requires an Apple Watch Series 1 or later with watchOS 6.1 or later to participate. Working together with the American Heart Association and Brigham and Women's Hospital, Apple's goal with this study is to "understand how certain mobility signals and details about heart rate and rhythm could serve as potential early signs of atrial fibrillation, heart disease, or declining mobility."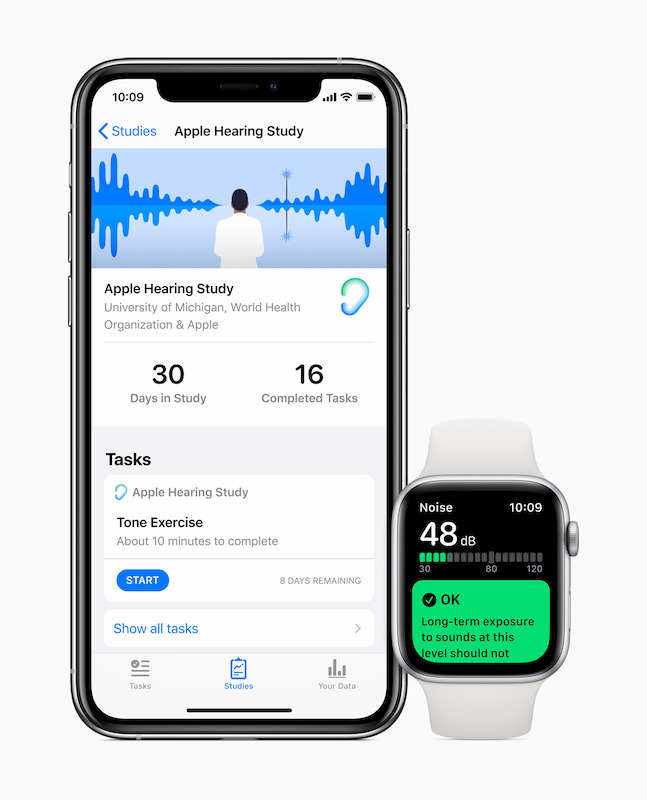 Finally, we have the Apple Hearing Study, which will collect headphone and environmental sound data from iPhone and Apple Watch. The study is being performed in partnership with the University of Michigan and the World Health Organization.
It'll split users into two groups "to assess if receiving Health app notifications when loud sound exposure is detected can motivate users to modify their listening behaviors." The aim of the study is to not only figure out how headphone listening and environmental sounds impact hearing over time, but to also see how they might impact stress levels and cardiovascular health.
So, there you have it: Apple's Research app is here and it's getting things rolling by launching with three interesting studies. Apple promises that the app will only share user data when they approve, even after those users join studies. Users can also stop sharing their data or leave studies altogether whenever they want. If you're so inclined, you can download the Research app from the App Store beginning today [download] and join up with any of these studies.