Apple releases their new Dual Quad-Core Mac Pro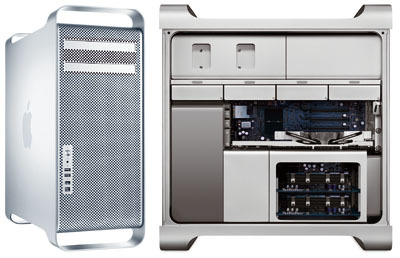 For those of you waiting for Apple to introduce an 8-core Mac, the wait is over. Today Apple has upped their Mac Pro Desktop to include dual 3GHz quad-core Intel Xeon Processors. That ought to be enough to power just about anything you can throw at it.
Apple is boasting that there are over 33 million possible configurations. Talk about a wide selection. Some of the things you might want to think about upgrading are the storage space and RAM. You'll be able to get 3TB of storage and 16BG of RAM.
It all comes at a pretty penny. You'll be looking at almost four grand to satisfy your quad-core needs.
Apple announces octo-core Mac Pro [via reghardware]