Apple releases iOS 6.0.1, fixes screen glitch and camera flash issues [UPDATE]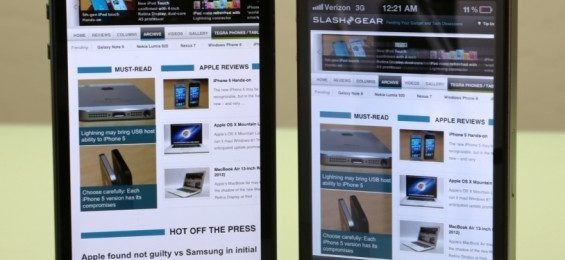 Today, Apple released their first update to iOS 6, which originally came out last month. In this 6.0.1 update, Apple ended up fixing quite a few bugs that were plaguing iOS devices that were upgraded to iOS 6. The update fixes a bug where horizontal lines were displaying across the keyboard, as well as an issue that sometimes caused the camera flash to not go off.
Apple also fixed a few other bugs and issues that users have been complaining about recently, including a bug that prevented iPhone 5 users from installing software updates over-the-air via WiFi, and they also improved WiFi reliability of the iPhone 5 and the new 5th-generation iPod Touch when connected to encrypted WPA2 networks.
Other fixes on the changelog include a fix that prevented iPhones from using data in some instances, consolidation of the "Use Cellular Data" switch in iTunes Match, a fix for a "Passcode Lock" bug that allowed access to Passbook details from lock screen, and finally a fix for a bug that affected some Exchange meetings.
Frankly, we're not surprised by the update, since it was rumored a couple weeks ago that it would be coming soon, and that Apple usually releases incremental updates to its major versions of iOS anyway, but despite the update not being a huge surprise, it's still a very welcomed update that will finally silence the complainers who were having issues with the initial release of iOS 6.
UPDATE: With the release of iOS 6.0.1, Apple has seeded iOS 6.1 to developers with a build number of 10B5095f. New features include the ability to integrate Apple's new mapping service into third-party apps, as well as an improvement in Passbook, and a few minor enhancements to Safari.
UPDATE 2: A lot of readers are reporting that the new update doesn't play well with Facebook's app, so until Facebook issues an update, we'd recommend waiting it out if you rely on the mobile version of Facebook often, but if you already updated to iOS 6.0.1, you can use the Facebook mobile web app for the time being.
[via Apple Insider]