Apple refreshes iMac with faster processor and FSB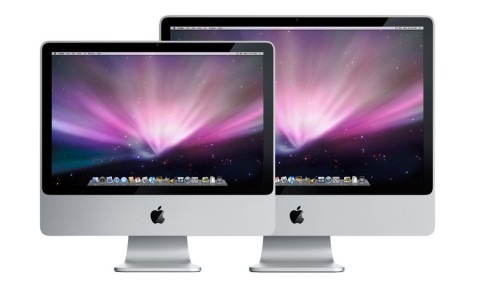 As predicted by many online publications, Apple has released its new and updated iMac. Apple upgrades its lowest end iMac with 2.4Ghz processor and with the top of the line reaches 3.06Ghz. All the CPUs are running at 1066Mhz Front-side bus and feature 6MB L2 cache.
The iMac was previously updated in August 2007, It's about time for Apple to bump its specs especially with Intel's speedy roadmap. Many rumors claims Apple's intention to release 30-inch iMac, that rumor is now squashed.
20", 2.4GHz, 1GB RAM, 250GB Hard Drive, ATI Radeon HD 2400 XT 128MB. $1199
20", 2.6GHz, 2GB RAM, 320GB Hard Drive, ATI Radeon HD 2600 PRO 256MB, $1499
24", 2.8GHz, 2GB RAM, 320GB Hard Drive, ATI Radeon HD 2600 PRO 256MB, $1799
24", 3.06GHz, 2GB RAM, 500GB Hard Drive, NVIDIA GeForce 8800 GS 512MB, $2199