Apple Redefines a Market: Hands-on with iPad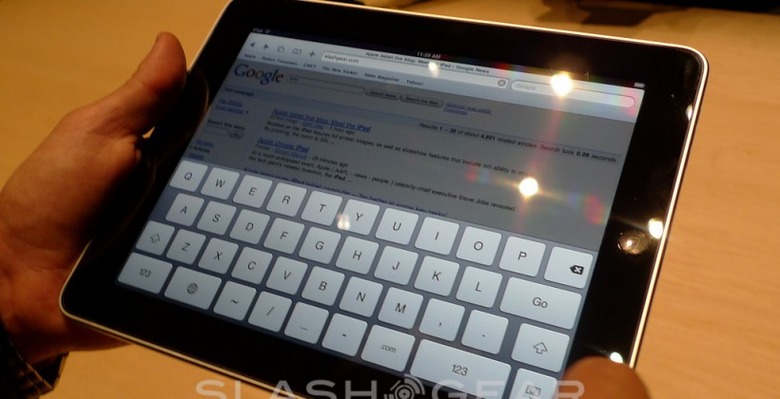 I was fortunate to get to spend some nice hands on time with the iPad. This is a first take on my initial impressions of the device. I should have a final unit here shortly so look for a full review soon. Of course, post your questions in the comments and I'll answer as many as I can.
First, the iPad is a device that is neither an iPod Touch or iPhone or a MacBook. It does have many elements of each, as would be expected in a device of this category (and a middle of the road price that matches up well with what data shows consumers will pay for devices such as netbooks that are also positioned in this space) and depending on the lens you view through, you might see more iPhone or more MacBook. It's both. It's also neither.
The form factor is excellent. It's not too light to feel fragile and, at 1.5 lbs, it's also not something that's going to tire you holding it long term. The screen is amazing with a full XGA resolution. I could easily imagine reading for hours on end on this screen and far prefer this idea to e-ink. For one, there's no annoying refresh that happens with every page turn and, as a backlit display, it's perfect for reading in dark places, like airplane seats or in bed without disturbing anyone else. The performance of Apple's silicon is wicked fast. I was pretty skeptical about running existing apps in a pixel-doubled full screen mode. Action games, I figured, would be pretty much out of the question and Apple came fully prepared to answer that question. Existing games ran ridiculously fast and titles optimized for the device make this the ultimate mobile game device. Personally, I'd buy it just for gaming alone.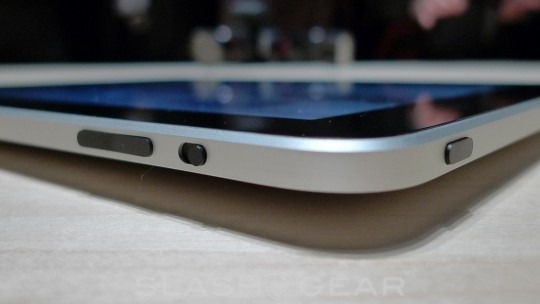 App launching is fast with no lag on both older apps that I tried as well as new iPad titles. There's no multitasking and that's going to disappoint a few hardcore users but I suspect most users won't care. Key apps like Mail and iTunes do run in the background as they do on other devices, and apps return to exactly the state they were in when you left them; it mitigates this issue a great deal. It's a trade off of battery life, performance and multitasking and I think Apple had a hard choice to make here. As a hardcore user, I'd like to decide if an app runs in the background or not.
While all the usual media and PIM functions were there, worked well and were beautifully rendered, what separates the device from being just a large iPod is the optimized experience of the larger screen. The NY Times app (which did not appear to have ads, making me wonder if it's a paid service) shows that mobile reading can be re-defined and optimized. While the NYT website looked amazing and was totally useable and readable, this proof of concept shows how content companies can deliver. I believe Apple's iBooks is the best implementation of an eReading application I have ever seen on a mobile device. Expect the iPad to cause many consumers to rethink dedicated eReader device purchases. iWork and both the onscreen keyboard and dock keyboard both worked well for me. While the iPad isn't going to be replace my computer for many of the content creation tasks I need to do, it could easily replace my 4.5lb MacBook Pro on many of the 100,000 plus miles I travel each year.
So what's missing? For many consumers, probably not much (although a camera would have been handy for some things). The choice of 3G or no 3G makes sense and allows consumers to choose what's best for their context. When iPod was introduced, skeptics called it overpriced and just another MP3 player. When the iPhone went on sale, some called it a failure and predicted lack of consumer adoption. Like the iPod and iPhone, Apple did not invent the iPad device category. It has, however, done a better job to date than anyone else justifying that space to the market, and I expect both enthusiast and mainstream consumer demand to be strong.
Apple iPad video demo:
[vms f030b4f67eeaeba30110]