Apple recalls some 15-inch 2015 MacBook Pro models due to battery overheating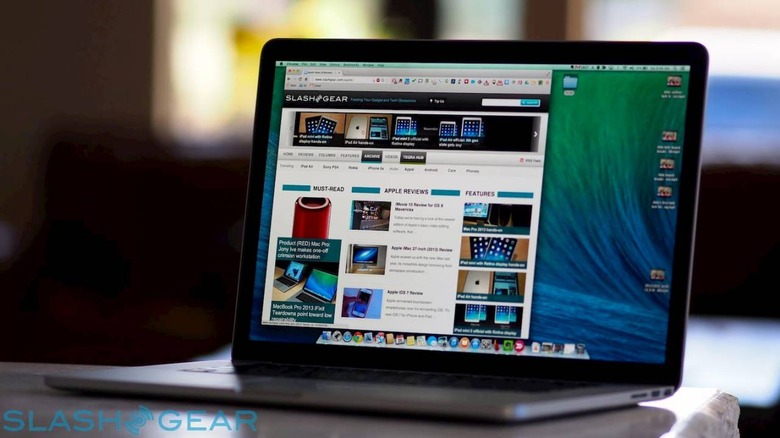 Apple announced today that it's voluntarily recalling a number of 15-inch Mid 2015 MacBook Pros. The company says that the batteries in these units have the potential to overheat and may start a fire as a result. If you've got one of the affected units, Apple will replace the battery free of charge.
The MacBooks that are affected by this recall were primarily sold between September 2015 and February 2017, so that's a pretty large period of time. To see if your MacBook is included in the recall, you'll first want to pull up the "About This Mac" panel from the Apple menu in the upper left corner of your display and confirm that your model is listed as "MacBook Pro (Retina, 15-inch, Mid 2015)."
If you've got one of those models, you'll then want to head over to Apple's support site and enter your serial number in the field there. The serial number for your MacBook Pro will be on the underside of the machine near the regulatory markings. It's also on the MacBook's original packaging near the barcode label, but at this point, we're guessing there aren't many Mid 2015 MacBook owners who still have the box it came in.
In any case, if you've got the MacBook model listed above, it's probably worth checking the serial number even if you didn't buy it during the stated window of September 2015 to February 2017. To get your battery repaired, you ultimately have three options: You can take it to an Apple Authorized Service Provider, set an appointment at an Apple Store, or get in touch with Apple Support and request a mail-in repair.
Apple says that service may take as long as 1-2 weeks in some cases, but in the end, parting with your laptop for a week or two is infinitely better than having the battery catch fire. More information can be found at the support site article linked above, so if you're a MacBook Pro is a few years old, be sure to have a look at it.