Apple Pro Display XDR with Nano-Texture requires an Apple cleaning cloth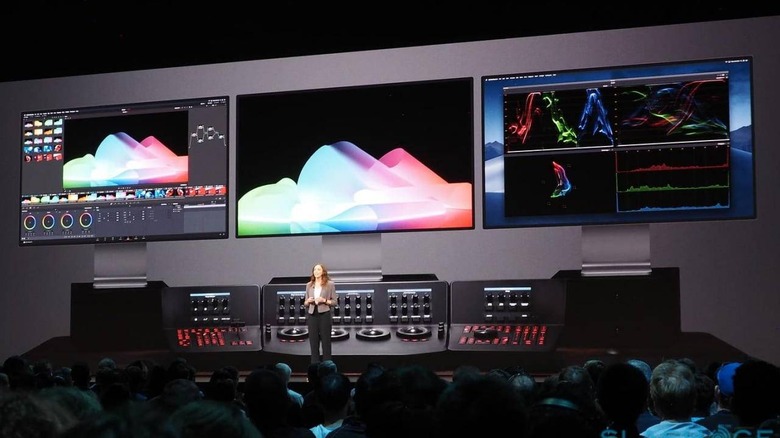 Although Apple is often praised for its design acumen and almost obsessive attention to detail, there are a few times that it has also been the butt of jokes for some products. Sometimes those jokes eventually go away but some do remain, especially when they're constantly reminded of how Apple can sometimes look out of touch with reality. The latest example of that is the $6,000 Pro Display XDR that comes with a nano-texture glass that apparently requires a very special cloth from Apple to clean.
To be fair, that's not the actual price of Apple's much-criticized Pro Display XDR. The standard model actually starts at $4,999 but you'll probably want to throw a $999 stand into the shopping cart. And if you want that nano-texture screen? Add yet another $1,000 for a total of $6,998, all for the most premium Apple display experience.
What makes that display expensive is that the glass is cut at the nanometer level to bring the benefits of matte displays' glare reduction without lowering contrast or producing haze. Apparently, that glass is so special that it needs extra special care in cleaning it.
According to Apple's official support page, owners of this display should only use the dry polishing cloth that came in the box to clean the screen and nothing else. No other cloth, no liquids, nothing. And if you lose that cloth, you're directed to contact Apple Support for a replacement. No word on whether it will sell such a cloth or charge for replacements.
That almost feels like adding insult to injury but Apple is most likely just covering its bases. When you're selling a $5,999 screen, you probably want to make sure you're doing everything by the book to avoid getting sued. And when you own a $5,999 screen, you'll probably do likewise.