Apple prepping official OS X Lion Recovery Drive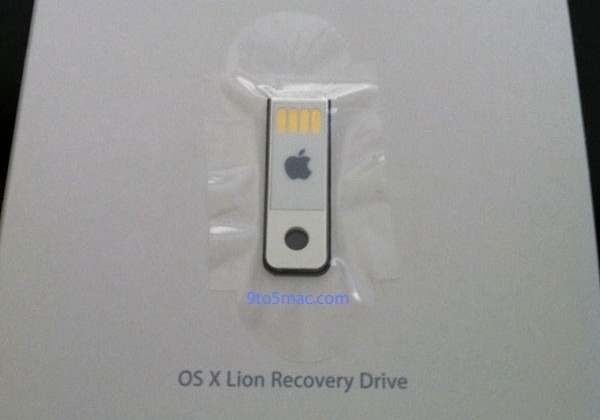 Back in July when Apple launched OS X Lion we talked about a lot of the cool features that the OS has. One of the more interesting things for those that worry about their Mac not booting is the new Lion feature where you can make your own recovery drive using a flash drive. If you want to know more about Lion read our review of the latest versions of Mac OS X here.
You can make the OS X Lion Recovery Drive for free by following the directions that Apple offers. If you don't have the time or inclination to make your own recovery USB drive Apple is getting set to offer them through AppleCare. The flash drives with the recovery software installed are expected to sell for $69. A 9to5mac source has told the publication that the recovery drives will start selling to the public this week.
The recovery drives have reportedly shown up in the Apple internal system slated for launch on August 15, which is today for those that are having problems keeping track of time on a Monday. There has been no official confirmation that the drives will launch today though. I think most people that are reasonably proficient with a Mac will simply make their own discs. Those that aren't that tech inclined will like the option of buying one already made. The official recovery drive appears to have the Apple logo on it and that is enough to get some fans to buy.
[via 9to5mac]