Apple Pay enters testing at JCPenny, scheduled for spring 2016 rollout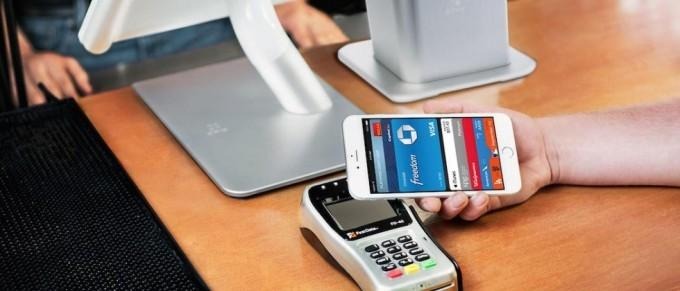 US department store chain JCPenny is about to become one of the latest retailers to begin accepting mobile payments via Apple Pay. While a full nationwide rollout of the payment method is said to be in the works for spring of 2016, a limited test program has been launched that allows shoppers to add their JCPenny store credit cards to their iPhones to use with Apple Pay.
This information comes from a shopper who tried to add their JCPenny charge card to the Wallet app on iOS 9, was presented with a special Terms and Conditions page with details about the trial, and shared on the MacRumors forums. As of now, it seems the pilot program is limited to a single JCPenny location in Texas, at the The Village at Fairview store, northeast of Dallas.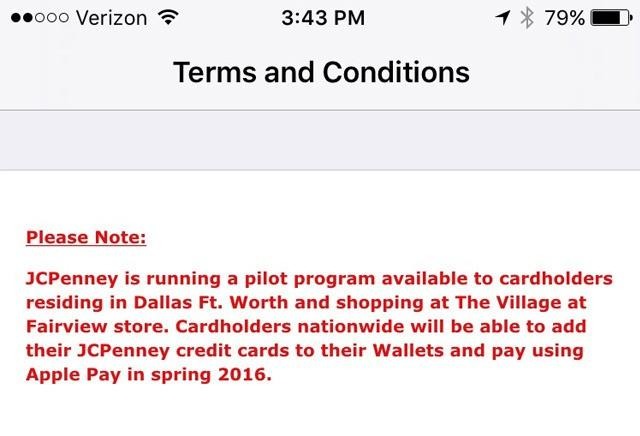 Apple Pay's support for store-based charge cards is a recent addition, announced in June as one of the new features with iOS 9. It was only in October when retailer Kohl's became the first store card to work with Apple Pay, while both JCPenny and BJ's Wholesale were among the new Apple Pay partners announced in the summer.
Neither Apple nor JCPenny have yet to issue an official comment on the new trial program, but it's interesting to note that JCPenny doesn't yet support Apple Pay for even standard credit card charges. This seems likely to change by the spring 2016 rollout to all store locations.
SOURCE MacRumors