Apple Pay comes to Canada this week with American Express support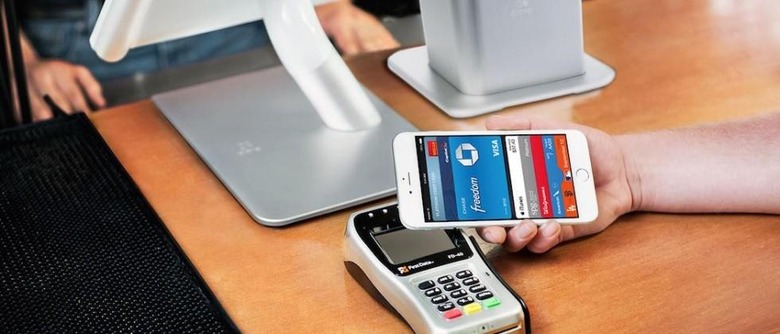 It seems the US's northern neighbors will soon finally be able to make use of mobile payments with their iPhone 6 or Apple Watch. That's right, Apple Pay is expected to launch in Canada on November 17th, as in, this Tuesday, complete with support for American Express cards. This news comes from the blog iPhone in Canada, which adds that the date of launch was confirmed by American Express representatives.
Apple had previously said that it would be partnering with American Express for Apple Pay's rollout beyond the US and UK. This week's debut in Canada will it the third country to get the mobile payments system, with Australia also said to see Apple Pay before the end of the year, while Spain, Singapore, and Hong Kong will get it in 2016.
iPhone 6/6 Plus and iPhone 6s/6s Plus users will be able to use their phones and Apple Watches to make payments at a number of merchants in Canada, including McDonald's, Walmart, and Apple Stores. However, the tradeoff is that users will be limited to just American Express cards.
Other card types are likely to add support in the future, but Apple hasn't mentioned when that might happen. Those in Australia are also still in the dark as to when Apple Pay will launch, and Apple is running out of time before 2015 comes to a close.
SOURCE iPhone in Canada