Apple Patents hint at DVR with EPG going into iPod soon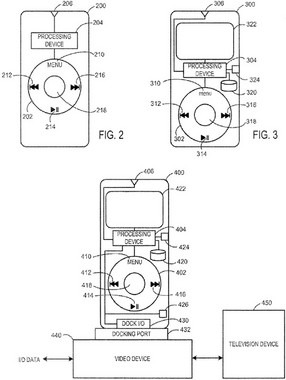 The patent drawrings below hint at Apple releasing DVR and EPG (Electronic Programmable Guide) technology into the wild. Now it doesn't say iPod, so they could implement it into OS X, into Apple TV or into what clearly looks like an iPod in the drawings.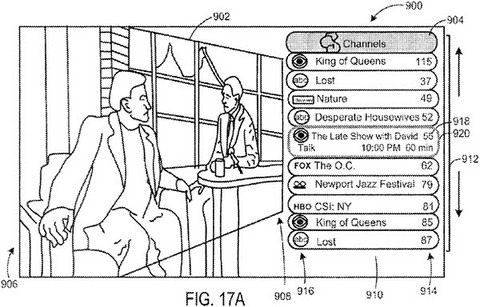 Would I buy an Apple based DVR, hell yes, would I buy a new iPod even though I already have a Touch in order to get the DVR functionality, hell yes. I'm going to go ahead and throw this out there, but I might be developing into an Apple Fanboy, not so much so that I don't get interested and intrigued by other products, but generally when given a choice between and Apple product and x number of other similar products, I'd probably choose the Apple one.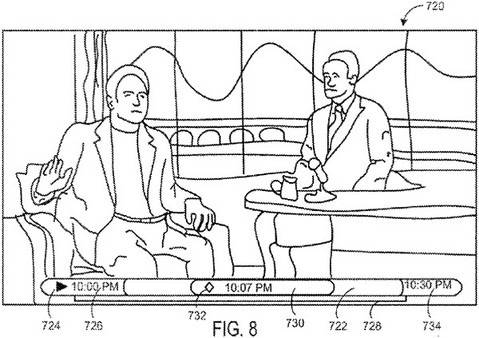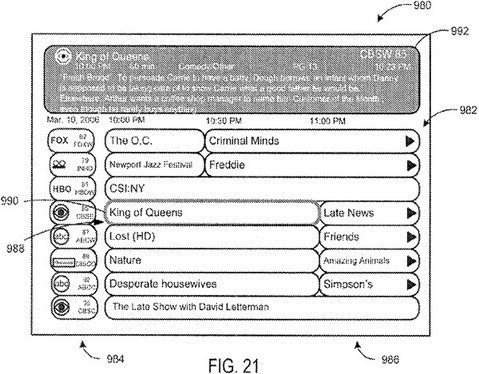 Apple's software for the DVR even looks like it might have commercial skipping technology similar to that of other high end DVR boxes. Sadly this patent is from 2006, so I reckon if they were actually going to do this they'd have done it by now.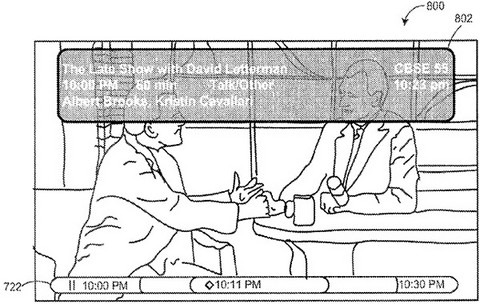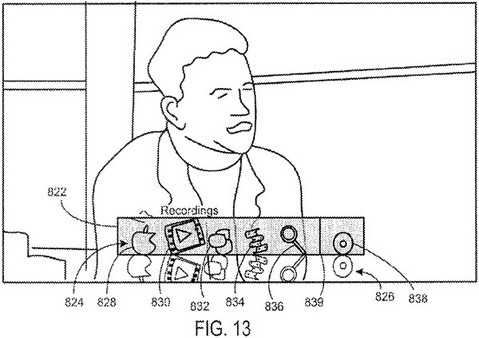 [via iLounge]