Apple Patent Filing Reveals Plans For Transparent Augmented Reality iPad Display Technology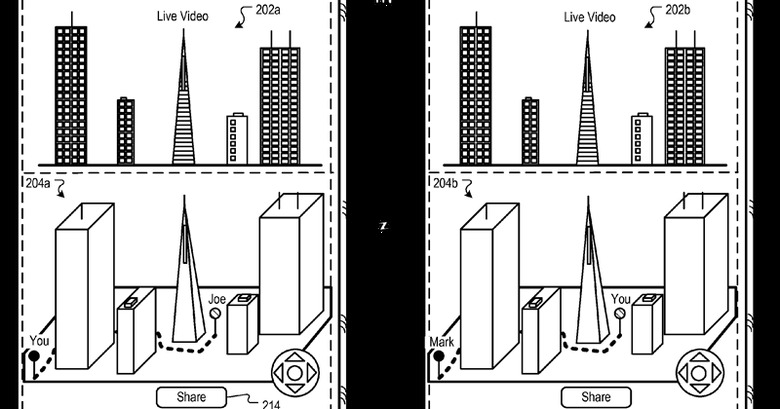 A couple of patent applications surfaced today, revealing that Apple is considering some interesting new features for its future iOS devices. Just this morning, a filing indicating an iPhone and iPad stylus could be in the near future. And now, two other patent applications reveal that Apple also has some augmented reality plans for its iPad displays.
One of the patent filings, discovered by Apple Insider, was published for the first time today by the United States Patent and Trademark Office. The documents illustrate an augmented reality interface for the iPad that involves a split screen where the one above shows a live video while the one below shows a computer-generated or augmented version of the live video.
A use-case example for this interface was for viewing the skyline of downtown San Francisco. The top screen shows a live video of the skyline, while real-time object recognition allows the bottom screen to show a computer-generated image of the skyline with information such as building identification and navigation.
While this first filing is based on existing display technologies, the second filing reveals a more ambitious idea using transparent display technology for iPads. Titled "Transparent Electronic Device" the documents illustrate a screen that can have selectively transparent areas that will allow information to be layered over a live view. This screen may use in-plane switching LCD technology to electronically switch between opaque and transparent states.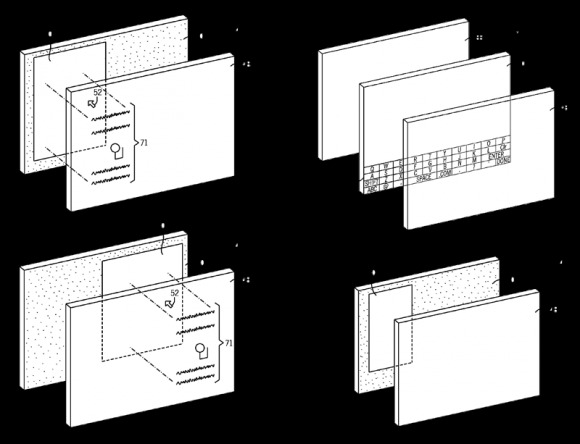 [via Apple Insider]