Apple Patent App Reveals Advanced "Maps + Compass" Feature With Augmented Reality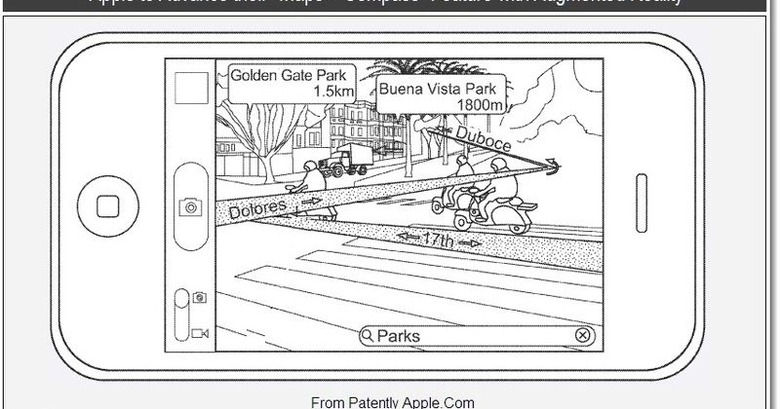 A new Apple patent application has surfaced today, revealing that the company has some interesting plans ahead for its "Map + Compass" iOS feature. Titled "Augmented Reality Maps," the patent application shows that future updates to the iOS Maps app could incorporate the use of the iPhone's camera and its various sensors to provide mapping data to visually augment live video and images.
Apple's concept improves on some shortcomings of other augmented reality mapping solutions by making the process from augmented reality view to compass-enabled mapping more streamlined. For instance, you can capture a particular intersection using your iPhone's camera and the app will find the location and overlay directions directly on the image, instead of simply pinpointing the location and then taking you to a different map view.
The map data offered can be turn-by-turn directions overlaid on live video. This information would automatically update as the live feed changes with the user's progression along the route. Using the compass feature, the app can also inform users if they are heading the wrong direction.
[via Patently Apple]