Apple P2P sharing technology for mobile devices surfaces in patent app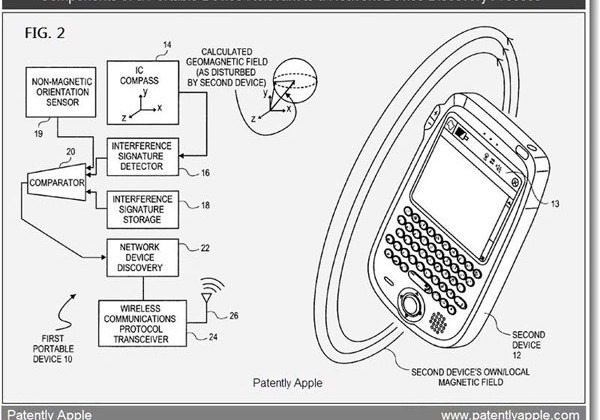 Apple is one of the more innovative tech firms around. Love the company or hate it I don't think anyone will argue with the fact that the gang in Cupertino is an innovative lot. We see more than a few patents surface with tech that sounds out there at times. I never doubt that Steve and co won't cram that tech into some future smartphone or other device though. A new patent app has turned up that outlines an interesting new peer-to-peer sharing technology that may one day find its way into our iPhones and iPads.
Thanks to the RIAA, peer-to-peer has a bit of a negative connotation to it. This isn't tech to allow two iPhone users to share much without having to pay. Exactly what it would be used for or when we will see it is unknown. I can see this being a great way to share photos and video files between users. The patent gives up some details on how the service would work. It will use a unique magnetic compass and encoded supersonic tone method to transfer files.
The tech will also allow the user to quickly and wirelessly transfer their files and data to their computer or other device too. I have to think this could very well be the tech that brings wireless sync to iTunes. The feature will use NFC tech making for fast setups that need no configuration. Am I the only one that finds it curious that the line art drawing Apple choose in the patent filing looks sort of like an iPhone, but has that keypad?
[via Patently Apple]