Apple original programming is a year off giving Netflix a headache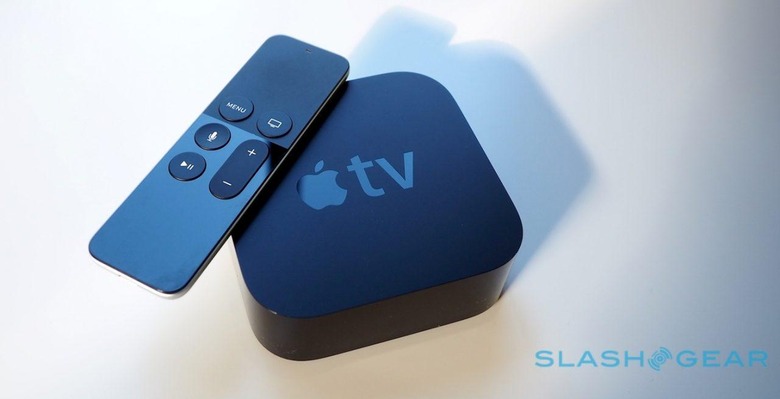 At the moment, there's no lack of streaming companies trying to tempt your monthly subscription with original programming. Netflix and Hulu have been at it for a long time now, but the fact that they've had plenty of time to establish themselves isn't stopping others like Apple from trying to break into the scene. Apple has dabbled in original programming up to this point, but according to a new report, it may be ready to make a major push in just a year's time.
So says The New York Times, which claims that Apple may be ready to launch the first of its many in-development original programming projects sometime between March and summer of 2019. According to the paper, Apple has an impressive 12 project in the works, some of them with big names attached.
We already know about many of these projects, which includes a series about a morning TV show starring Reese Witherspoon and Jennifer Aniston. There's also a reboot of Steven Spielberg's Amazing Stories in the works, along with a rather secretive drama from La La Land director Damien Chazelle. Then there's a new space drama in the works from Battlestar Galactica producer Ronald D. Moore and a comedy series starring Kristen Wiig on deck, among others.
Make no mistake, Apple has definitely pursued some big names in its effort to break into the original programming space, at times even outbidding Netflix for new shows. That's no small task, especially when you consider how much money Netflix earmarks each year for its original series. The New York Times says that at first, Apple set aside $1 billion to put toward programming, but in the time since then, it has quickly exceeded that budget.
For now, we don't know how Apple is planning to distribute these shows, though the company's TV app might be a logical platform for them. Just as well, it hasn't confirmed any details about a potential subscription-based service like Netflix or Hulu, but that seems like a safe bet as well. Planning a launch date that lands somewhere between March and summer 2019 puts Apple on a pretty tight development schedule, so it'll be interesting to watch and see if the company can accomplish it. Stay tuned.