Apple offers iPhone 6 Plus repairs for "Touch Disease"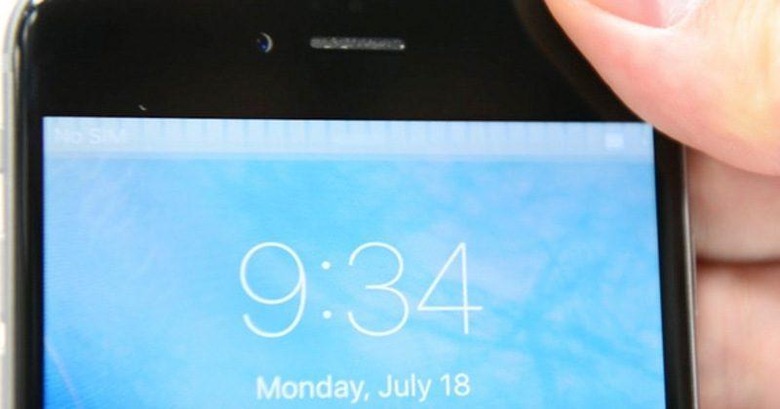 Back in August, reports came in of iPhone 6 and iPhone 6 Plus units suddenly exhibiting problems in touch sensitivity, leading to a practically useless smartphone. Nicknamed the "Touch Disease", this particular problem was attributed to rather poor quality in the soldering of the smartphone's touch controller component. Now three months later, Apple has finally spoken up about the matter and is offering repairs for any iPhone 6 Plus experiencing the issue. And, of course, Apple is placing the blame solely on the user.
Initial third-party and consumer investigations speculated that the touch disease was a by-product of the iPhone 6 Plus' "bendability". With just the right (read: excessive) amount of pressure, the frame of the smartphone curves and some components, like the touch controller, get dislodged. Teardown experts and users alike criticized Apple's craftsmanship, saying that even with bendgate, the components should not so easily detach from the logic boards.
Apple doesn't go into detail with the exact cause of the issue other than acknowledging that there is, indeed, a widespread issue. It does say, however, that the flickering and multi-touch problems are the result of the iPhone being dropped multiple times on a hard surface and then incurring further stress. So, yeah, you're holding/dropping it wrong.
Nevertheless, Apple is accepting repairs for the iPhone 6 Plus experiencing this problem, as long as they are still in working order and don't have broken screens. Oh, and you get to pay a $149 service fee as well. If you're lucky enough for that service to be available in your country.
Those who already did so before this Multi-Touch Repair Program will be contacted by Apple for reimbursements. If you're one of those and haven't received that e-mail yet, you can contact Apple directly as well. No word if the iPhone 6, some of which have also been bitten by the Touch Disease, are eligible.
SOURCE: Apple