Apple Now Has YouTube Videos For Basic Support Tips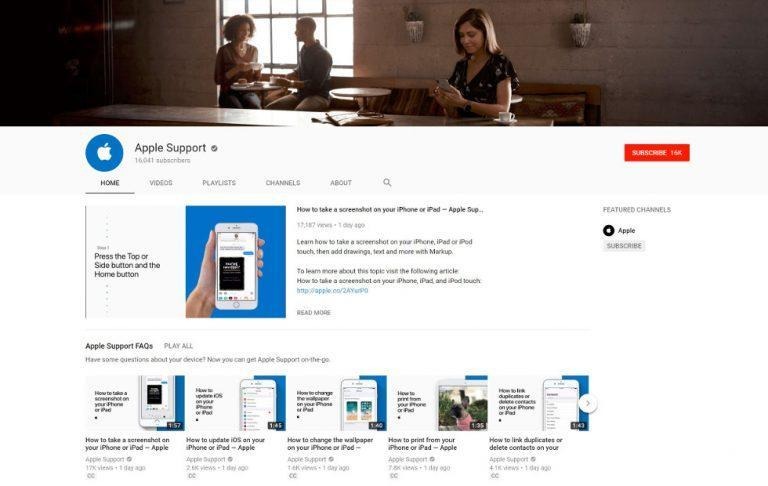 Apple has always prided itself on having personable customer support staff that add a human touch to their service. As nice as that might sound, it doesn't scale well with the growing number of Apple users. It took to Twitter last year as a sort of compromise that can fit in 140, now 280 characters. Now it is hopping on YouTube to provide moving pictures instructions on some of the most burning support questions users have, like how to take screenshots on an iPhone or how to print from an iPad.
Majority of customer support questions actually deal with more mundane and often repeated tasks. That's what FAQs (Frequently Asked Questions, for those asking) are there for. But not all types of users are comfortable with the sometimes terse instructions on a screen.
Talking with someone human (presumably) over Twitter can also be exasperating, even with the expanded character limit. Especially when you have to answer the same type of question over and over and over again.
Fortunately, there are YouTube videos, that give step by step and, more importantly, visual instructions on how to perform common tasks that may or may not be that evident. Sure, it won't be enough to address more pressing, and more complicated, concerns, but it could make of an ad hoc Apple Genius.
As of this writing, there only 10 videos covering tasks like taking screenshots, deleting photos or call history, printing wirelessly, and updating iOS. The videos cover both iPhones and iPads but seem to curiously leave out the iPhone X, whose new form has changed some of the usual gestures.
SOURCE: Apple Support on YouTube