Apple iTunes is now available on the Microsoft Store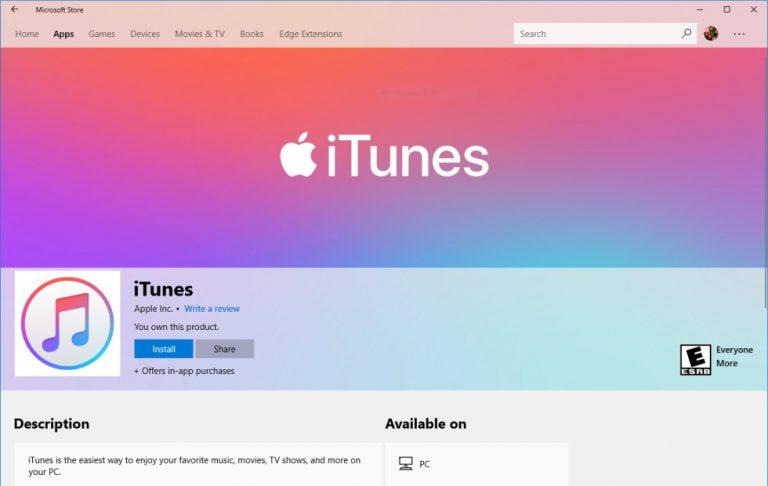 Has hell frozen over? We've lost count of how many times. We are, after all, in an age of frenemies, so it shouldn't be surprising to see bitter rivals on the same bed from time to time. And Microsoft did promise that Apple's iTunes will be on its Microsoft, formerly Windows, Store, which should have happened last year. Better late than never and now Apple fans forced to use Windows 10 will have one less thing to miss from their favorite Apple operating system.
iTunes from the Microsoft Store is exactly the same as iTunes from Apple's website with one key difference. Its download, installation, management, and update are now all done by Microsoft and its Universal Windows Platform. No need to update the app separately during your regular round of Windows 10 app updates. In terms of functionality, however, there shouldn't be any difference between versions.
Its biggest beneficiaries will be those using "locked down" Windows 10 systems, like Windows 10 with S Mode. These systems only allow installing apps from the Microsoft Store. This would allow users to comply with that requirement but still enjoy the perks of using the iTunes desktop app. It seems, however, that it won't benefit Windows 10 on ARM users.
It's also practically a vote of confidence that Microsoft's UWP, particular its desktop bridge, is good enough for a very picky Apple. And if something is good enough for Apple, it's going to be good enough for other software vendors as well.