Apple iPod Nano Refreshed, Offers 24 Hour Battery and Nike+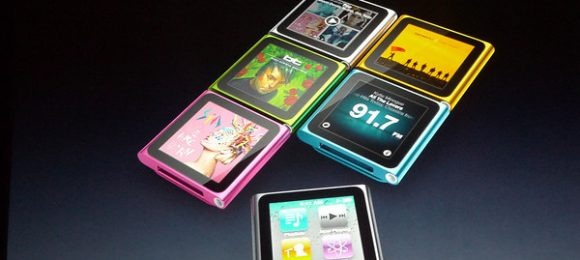 The Nano is one of the more popular iPod lines out there, so it's no surprise that it's getting a design refresh, too. (That, and Steve Jobs told us it was.) That being said, the Nano did indeed get a major makeover. It is now 46 percent smaller and 42 percent lighter than the previous model.
There are physical volume buttons, it supports Apple's VoiceOver, and will also have an on board FM radio. You acn also use Nike+, if you are one of those people who like to go out and do physical activities, like running. It also has pedometer. And, if that's not enough for you, it will feature a 24 hour long battery. The UI seems similar, yet different, as there are four icons on the main screen, which take you directly where you want to go. It will cost $149 for 8GB, and $179 for 16GB and come in plenty of colors.
The story is still developing, so stay tuned as more breaks.