Apple iPhone May Be Getting Location-Based Home Screens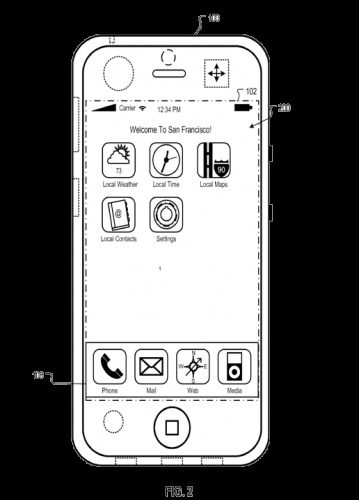 Location-Based Services (LBS) is huge right now, and while there's already phones out there that take advantage of this service via weather and the like, it looks like Apple has plans to up the ante, so to speak. Phones like the HTC Hero for example, have a weather widget that is always on, and when you change cities, the widget reflects that in real-time. However, Apple wants a handful of applications/icons to reflect this, and to be honest, if Apple can get it to work, it would be pretty fantastic.
It was revealed by the US Patent & Trademark Office this week, that back in February, 2008, Apple filed for "Transitional Data Sets", which describes an invention that would display specific applications automatically populated based on dynamic factors like location. In the example provided, the iPhone would utilize location-aware applications, dependent on the city in which the user was located. And that's all well and good, considering weather has been done to death, but it isn't until the iPhone starts to transition your contacts, to location-based contacts, that it starts to get interesting, as it shows in another image.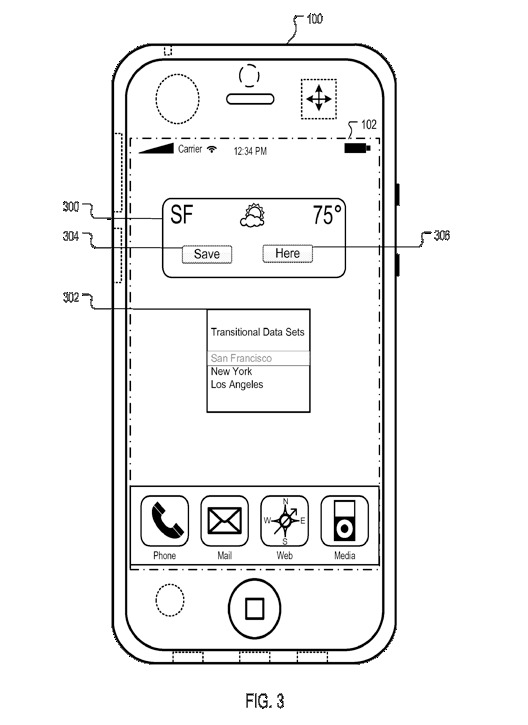 Maps could be transitioned to your current location on the fly, as Google Maps does. Your weather updates in real time, and your contacts for the San Francisco area are displayed via an icon when you are in that area. While it may seem fruitless to many to have this latter feature, the idea is pretty slick. For business owners or any other person who has a lot of contacts that are required for a certain meeting, for example, having your iPhone centralize those contacts in one way or another, outside the normal "groups" within the contact list would make things a whole lot easier. We'll see when this would take effect, or if it ever does. Do you have any use for it? Let us know.
[via AppleInsider; thanks Adam]