Apple iPhone HD Prototype's Sealed Affidavit Now Available To The Public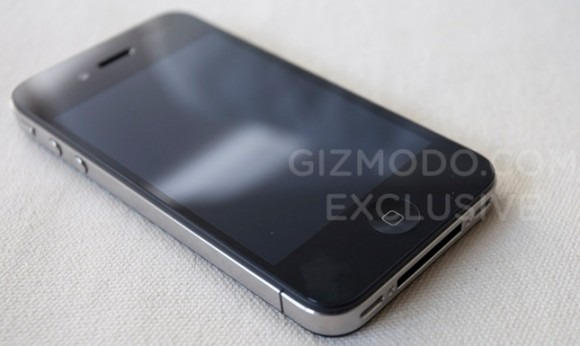 Possibly the largest story to break this year, or many years before this in fact, has snowballed into what many would consider a ridiculous scenario that's unnecessary, for both sides of the fight. While many of the details regarding the iPhone HD prototype's existence outside a particular site's hands have been hidden by red tape, most of that has now been cleared up, thanks to a push from other sites like Wired and CNET. Through their pressure, judge Clifford Cretan has issued a ruling Friday that made the affidavit and search warrant of Gizmodo Editor Jason Chen's home available to the public. Below, you'll find some of the details of what those documents revealed.
There was some speculation floating around about who, or how many people for that matter, at Apple had decided to report the missing device to the San Mateo police department. According to the documents, it was Apple as a company, and not one particular person who went through the process. The document also clarifies how Apple went about requesting the iPhone HD prototype back, and what Gizmodo's response was: Steve Jobs personally contacted the site's Editorial Director, Brian Lam, to have the device returned. Lam agreed to return it, but only if Apple would manifest a document saying (and proving) that the iPhone HD prototype was indeed Apple's.
Brian Hogan, who is reported as being the person to find the Apple prototype in the Redwood City bar and subsequently sold it to Gizmodo, is now labeled as a suspect in the investigation. Furthermore, Hogan and another one of his roommates, identified as Thomas Warner, did their best to hide Hogan's computer, thumb drive, flash card, and the serial number stickers from the back of the iPhone HD prototype. The police later found all of these things, strewn about the bushes of a local church, and in front of a convenience store. Hogan's other roommate, Katherine Martinson, is the one who turned Hogan into the authorities. Apparently she was worried she would get caught up in the situation after Hogan plugged the iPhone HD prototype into her computer.
Money wise, as it always comes down to money, Hogan claims that Gizmodo paid him upwards of $8,500 dollars initially, and then he received another bonus once it was confirmed that the iPhone HD prototype was indeed Apple's property. It's also mentioned that Hogan was reportedly seen showing his roommate, Warner, a box with $5,000 in it. In the end, though, there have not been any charges filed yet, but reports suggest that those could come at any time now. And, as the affidavit suggests, those that will be seeing charges filed are clearly named. We will keep you updated as soon as more finds its way out.
[via Wired]