Apple iPhone and Verizon: just not meant to be...yet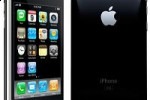 With the news that Apple's contract with AT&T would be up in 2010, there were rumors abound that Verizon would be moving in to get a deal with Apple to bring the Jesus phone to Big Red. Bad news CDMA lovers: It's not going to happen. Well, not for the iPhone 3G anyway.
According to Verizon, we're not going to see an iPhone 3G on Verizon, simply because Apple was unwilling to work with Verizon. That is, until they push out the new LTE network in about 2011. Then Apple would be willing to discuss bringing a CDMA version of the iPhone to Verizon.
Here's the comment from the WSJ that has everyone going nuts.
Mr. Seidenberg also addressed the notion of Apple Inc.'s iPhone ever coming to the Verizon Wireless network, saying it is more likely that Apple would be willing to work with the carrier under the fourth-generation, or 4G, network, which follows the same technology standard as AT&T Inc.'s 4G plans. He said Apple never seriously considered making a CDMA version of the iPhone because it didn't have as wide a distribution opportunity.