Apple iPhone 5c sneaks up on 5s in sales, surprises everyone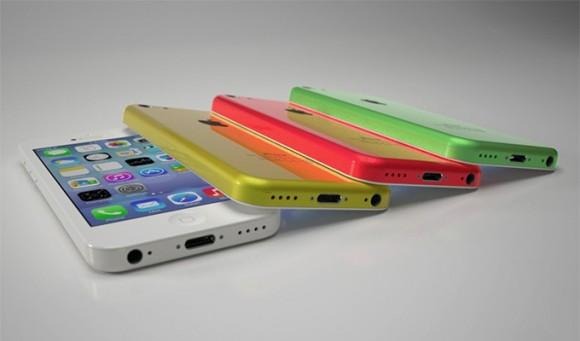 In a surprising report by Localytics, the iPhone 5c has been shown to be catching up to the iPhone 5s in sales both within the US and globally. The 5c has seen some ups and downs. Apple initially thought it would sell many more than the 5s, but the 5s quickly took over and skyrocketed past the cheaper version of the iPhone. Now the new data is showing that the sales ratio is closing just four weeks after release.
Initially the ratio was 3.0 in the US, meaning Apple sold three times as many 5s's as 5c's. Now that ratio is 1.9. Globally, the ratio has closed from 3.3 to 2.3. The difference between the US and global numbers is that the US spends more money on its expensive gadgets; the 5s costs more than the plastic, colorful 5c.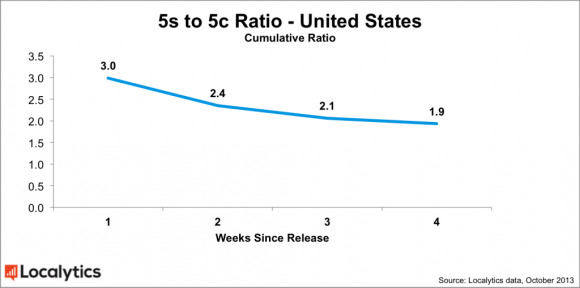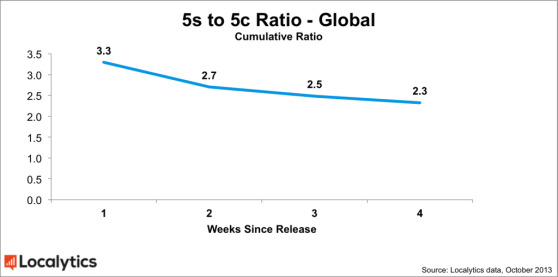 The report is surprising because supply chain sources have been tipping us to the fact that they're reducing wholesale orders of the 5c, not increasing them. The data from Localytics is credible in that the company's software inclusion in more than 20,000 apps running on over one billion devices worldwide, processing over 50 billion data points each month.
The good news for the 5c will be a likely topic of discussion at tomorrow's iPad event. We'll be liveblogging the event at live.slashgear.com. Tune in to get the latest revelations about the iPad mini, iPad, MacBook, and any bombshells Apple might drop.
SOURCE: VentureBeat