Apple iOS 10.3 is here: Find My AirPods, smarter Siri, more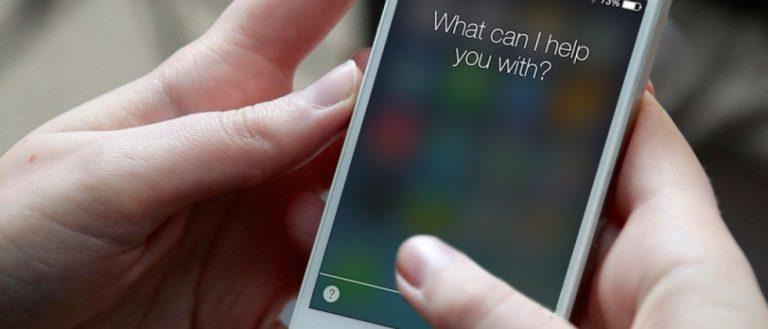 After a months-long beta test, iOS 10.3 is here with plenty of new features in tow. The update is being pushed to iPhones and iPad right now, and offers a lot of new functionality for AirPods, Siri, and even iTunes. Make no mistake, this is a pretty substantial update for iOS users.
There's a lot of to get through, but let's start with one of the most notable additions in iOS 10.3. Once the update has been applied, you'll be able to locate your AirPods via Find My iPhone. Just like with an iPhone or iPad, Find My iPhone will show you either the current or last known location of your AirPods.
Assuming they're still powered on, you can also make one or both sound a tone to help you find them. Considering many folks we were worried about how easy it would be to lose these wireless earbuds when they first launched, this will probably prove to be a handy feature indeed.
Siri is getting quite the boost in this update as well. Apple has added a lot of different functionality, making Siri play nice with payment apps so you can pay bills and check the status of those bills by summoning her. There's also new support for scheduling rides through apps like Uber and Lyft, along with support for checking all sorts of statistics about your car through apps from car manufacturers.
It's interesting that Apple is rolling out all of this new support for Siri today, as Samsung is widely expected to give us an in-depth look at Bixby on Wednesday. Bixby, as many of you know by now, is Samsung's own AI assistant, so with increased competition coming from both Samsung and Google, Apple may feel the need to bolster Siri's capabilities.
Of course, there are a number of miscellaneous new features being added in this release as well, and one of the coolest is some new functionality for iTunes. Starting today, you can rent a movie in iTunes once and then watch it across all of your devices, which is a huge addition if you find yourself renting from iTunes frequently.
You should be seeing the notification for iOS 10.3 either now or shortly, so if you want to take advantage of these new features, make sure you apply it once it appears. Be sure to head down to the comments section and let us know what you think of all the additions in iOS 10.3!