Apple IIGS laptop from Ben Heck looks oddly modern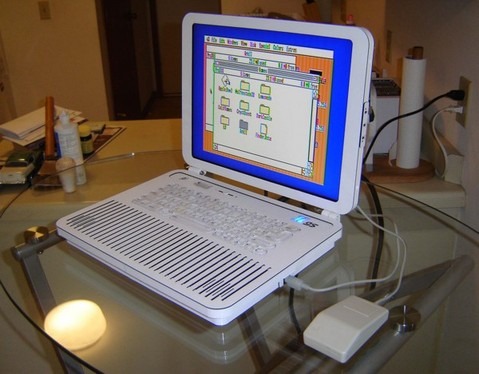 For a computer as old as the IIGS this computer looks only modern. Maybe it's the acrylic keys or the 15-inch color LCD screen. The old ass mouse brings it all back to its roots though.
This notebook is actually packing an old school Apple IIGS motherboard. No OS hacks or fakes going on here, Ben went with the real thing. One compromise he did have to make was with a CompactFlash hard drive instead of the traditional hard drive that came with the systems.
There is even a IIGS logo above the keyboard that stays lit up blue and flashed yellow as the disk access light. I have no clue why anyone in their right mind would want to go back to an old Apple IIGS, but as a piece of art I'd put Mr. Heckendorn up there with the greats.
[via engadget]