Apple iCloud Logo Revealed By WWDC 2011 Banner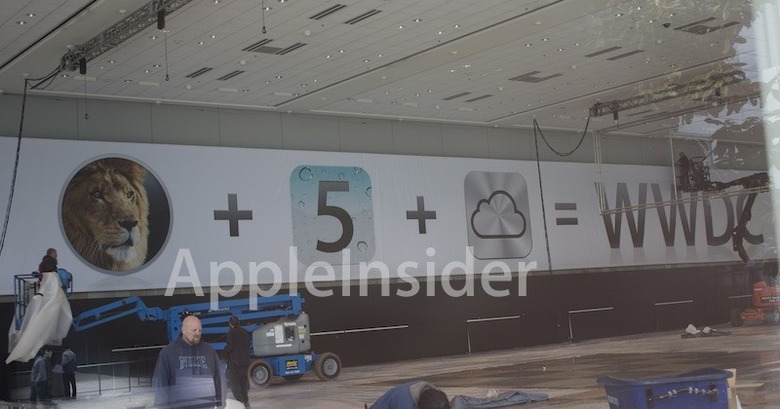 It's a busy time right now at the Moscone Center in San Francisco, where crews are preparing the venue for Apple's WWDC 2011 event. The event will kick off on June 6th and promises to reveal details on iOS 5, OS X Lion, and of course the much anticipated "iCloud." Curious what the new iCloud logo looks like?
The Moscone Center is getting decked out in giant Apple logos and banners throughout, and this morning some snapshots were taken of the workers putting in the finishing touches. Inside the main hall there was a giant banner that had three icons for each of the corresponding topics to be covered. And unsurprisingly, the iCloud icon is simply a cloud.
Yesterday we reported that Apple had filed a trademark application for the iCloud in Europe and included in that post an fan-made artwork of what the iCloud logo might look like. Apparently, Apple's design aesthetic is getting all too predictable, because fans were right on target.
[via AppleInsider]