Apple HealthKit may get major help from healthcare providers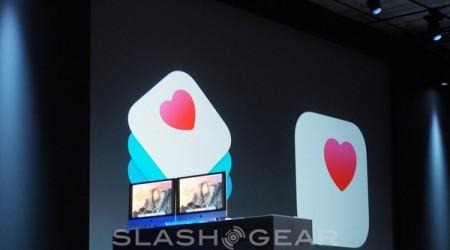 Teased at WWDC, Apple's HealthKit is meant as a catch-all for your bodily stats and activity. The platform isn't the forward-facing app we'll see, but is a framework for providers to work with. New details now shed light on who Apple is working with to make it as robust as we need it to be.
Speaking to Reuters, people familiar with the matter said Apple was currently discussing HealthKit with health providers at Mount Sinai, Johns Hopkins, and the Cleveland Clinic. For the knowledge base, Apple is reportedly tapping Allscripts, which is a major provider of delivery prescriptions in the US. Allscripts also has an increasingly strong "Connected Community of Health", which is their self-started health info network.
This dovetails into Apple's involvement with the Mayo Clinic, as well as companies like Nike. Apple is also working with Epic, a competitor of Allscripts when it comes to health knowledge of patients.
Apple is also concerned about how we access, store, and protect our data. Any data stored in iCloud is said to be encrypted, both in transit and at rest. While that sounds safe, Apple is currently navigating the Health Information Portability and Accountability Act (HIPAA). The already tricky rules regarding HIPAA get a bit more complex when you work with a myriad of partners.
For instance, Apple would likely have to adhere to HIPAA guidelines when they work with (and share data to or from) the Mayo Clinic. If they were storing your Nike Fuelband stats, those rules don't apply. If the Mayo Clinic wanted your Fuelband stats for some strange reason, though, whatever you shared with them would fall under HIPAA. It's like a one-way street with tire-puncturing spikes.
Apple's clear goal is to be the go-between for our health-data ambitions. As the conduit for vital info, they will have made their platform more necessary than niche. While the talks may not amount to much on the front end, if Apple can figure out how to make it work for healthcare providers as well as consumers, Healthkit may have some deep roots when it's launched.
Source: Reuters