Apple gives away free Snow Leopard update for iCloud preparation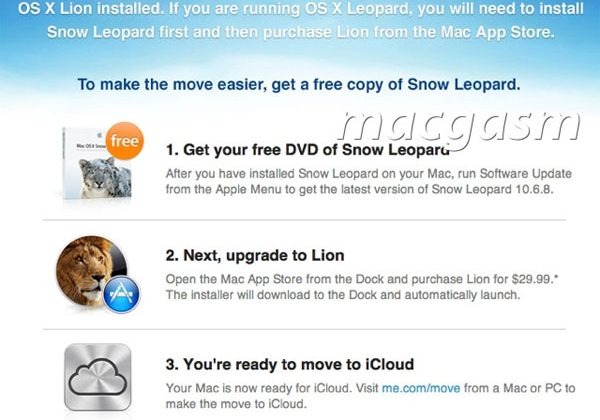 If the operating system on your MacBook is several years behind because you're not the sort to buy updates, Apple is giving away one of its more recent updates for free. Apple is sending out updates, for users who sign up, to Snow Leopard. That isn't the most recent update. Snow Leopard was released in August 2009.
Updating all the way to Lion is required for people to be able to use iCloud. Apple really wants people to use iCloud, so it's giving away Snow Leopard, and then you have to pay for the update to Lion at $29.99. Interestingly, Lion is listed on the Apple Store website for $29 even. I don't think many people will complain about an extra $.99.
An e-mail offering the update went out to MobileMe customers. The free Snow Leopard update is sent out on DVD. To get the update you have to be logged into MobileMe, and then hit this link and offer up your mailing info and your free update will be on its way. The free upgrade program will last until June 15.
[via Macgasm]