Apple foldable iPhone patent bends both ways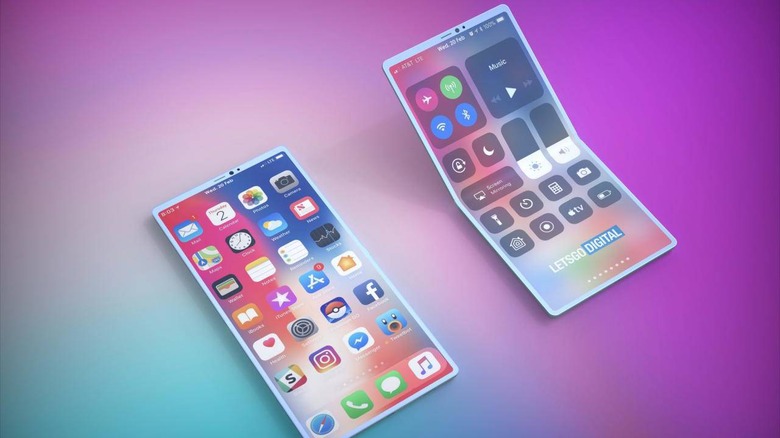 Now that Samsung has finally announced the Galaxy Fold, including its April availability and whopping $2,000 price tag, others are sure to follow. We do have Huawei and Xiaomi ready to make a splash, not to mention Lenovo who has actually been teasing foldable prototypes for years now. Almost everyone is in, including, surprisingly, Apple. The company has patented quite a few ideas for its own foldable device, and this latest one that popped up just last week might be the oddest one yet.
Samsung's Galaxy Fold is aimed at users who want a larger screen than their smartphones could give them but don't want to carry a second device. That's why transforms from a skinny and tall phone to a rather small tablet and vice versa. Most foldable devices shown off by manufacturers seem to be of the same mind, but this Apple patent is clearly a class of its own.
Based on LetsGoDigital's renders of that patent, Apple's idea is to take what seems to be a Plus-sized iPhone and fold it in half along the horizontal axis. In other words, fold it like a clamshell phone. But unlike similar clamshell-like foldable phone ideas, this is more about folding an iPhone in half rather than a device that unfolds to a longer or taller version of its self.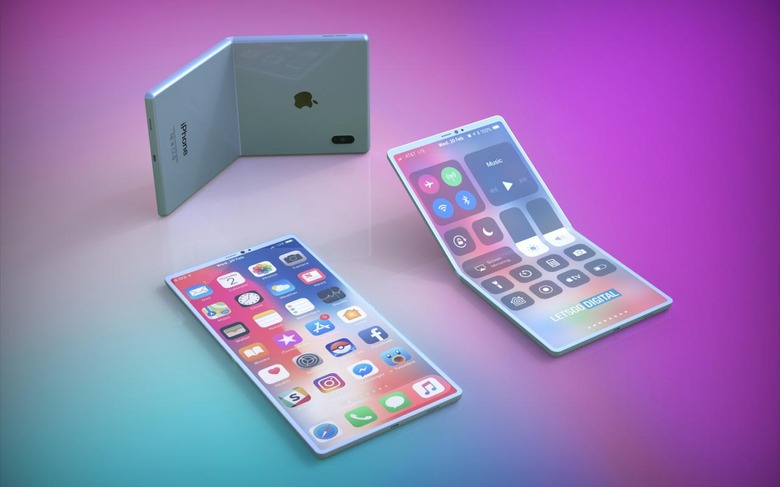 It gets even weirder. Apparently, Apple envisions that this foldable iPhone can also bend backward. Whether it can fold all the way back isn't noted but the idea is to offer a "tent mode" where two users can view different things on different sides of the same phone. It's pretty much like what convertible PCs like the Lenovo Yogas do, except on a tinier screen.
Whether Apple's patent makes practical sense or not is probably not a problem. It is just a patent after all, and the diagrams included in it are too rough and too generic to be the final design. Suffice it say, it's too early to count Apple out from the foldable phone race, though it will probably take its time while watching the competition test the waters first.