Apple files patent for iPhone with swappable camera lens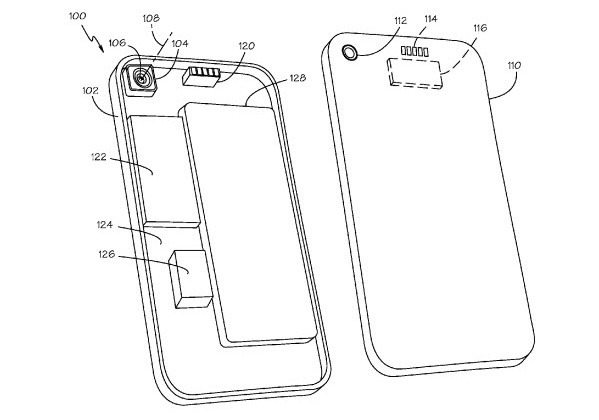 Apple has filed for a patent aimed at expanding the camera capabilities of the iPhone. Titled "Back Panel for a Portable Electronic Device with Different Camera Lens Options," the patent application details a removable back cover design for the iPhone that would allow users to swap camera lenses.
The patent describes some possible back cover options such as an IR-cut filter for black and white images in low light conditions, a close-up lens for extreme macro photography, and a lens baffle for increase focal length and reduced field of view. Besides camera lenses, the back cover can also incorporate other elements like an auxiliary battery.
The patent was filed back in December 2010, just six months after the iPhone 4 debut. However, the design seems at odds with Apple's usual aesthetic. The company is known for simplicity and it has only ever reduced the number of movable parts on its devices. So, it seems unlikely that it would now add a removable back cover to the iPhone.
[via Unwired View]