Apple eyes wireless server hubs at Genius Bar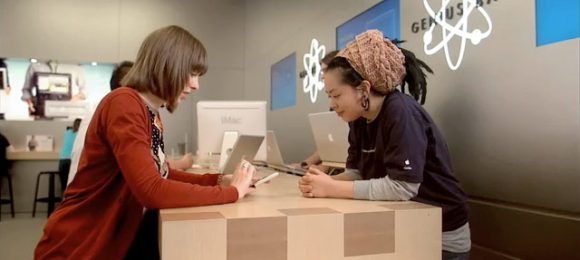 According to rumors, Apple is planning to add an interesting new wrinkle to its Genius Bars in retail stores. Sources are claiming that Apple is looking at adding wireless server hubs to Genius Bars to allow users to sync their data from an iOS device if the device needs to be replaced. That is great news considering that people who go into Apple stores with problems that can't be easily fixed are often handed a new device.
If Apple adds the new wireless server hubs to stores, the workers at the Genius Bar can save your data to the hubs and then move it back to your new device. This will make people who forget to back their device up before heading to stores for service or assistance feel much better about a replacement.
The sources claim that the prototype for the system is testing at Apple's future Apple Store labs near the company HQ. According to reports, once the data is moved back to the new device; the server automatically wipes the data from its storage keeping it private. Using the same process by backing up to iCloud in the store by Apple workers took too long apparently. It will be a while before the system hits stores with sources claiming Apple is looking at pilot programs by the middle of 2013.
[via 9to5Mac]