Apple eyeing Hulu purchase?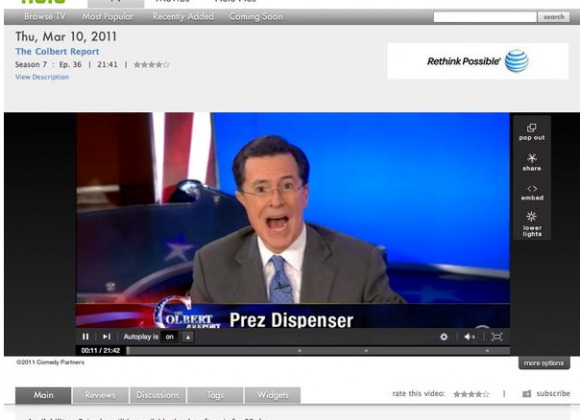 Apple is sitting on a stockpile of cash that would make Scrooge McDuck jealous. Jobs and his cohorts in Cupertino are sitting on north of $76 billion in cash and securities meaning that what Apple wants it could buy. Two sources that claim to be in the know are saying that what Apple wants it Hulu. Hulu has been pimping itself to a bunch of different companies over the last few weeks to see if anyone wants to buy.
We learned yesterday that Microsoft had fallen out of the running. The sources claim that Apple is now making a bid to purchase Hulu. Neither Apple nor Hulu are making any comments about the rumored bid. Honestly, I think that Apple going for Hulu makes a lot of sense. Apple is dominating with iTunes and we all know that video streaming is a big thing for Apple moving forward. Bloomberg reports that Hulu might sell for as much as $2 billion.
That is nothing for Apple; I think Jobs could shake that much loot out of the cushions of the couch in his office. However, $2 billion would be by far the largest spend Apple has ever made. The largest purchase Apple has made in company history is the $400 million buy of NeXT Software in 1996. Apple has pledged to spend $2.6 billion as part of a group that is buying up patents form Nortel Networks Group reminds Bloomberg so it's not adverse to spending loads of money. That NeXT purchase also happens to be the purchase that brought Jobs back to Apple. What do you think, should Apple buy Hulu?
[via Bloomberg]