Apple educates users on in-app purchases with new user guide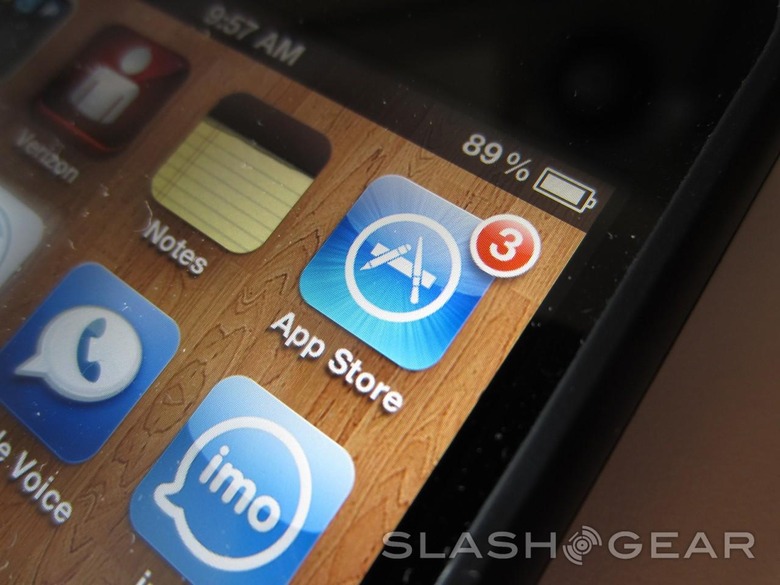 Along with its refresh of the Featured section in the iTunes App Store, Apple has added a section dedicated to educating people about in-app purchases and what they are exactly. This was most likely added to address the recent fiascos with users accidentally purchasing in-app content on their iOS device.
The user guide, called "Learn more about in-app purchases," explains what in-app purchases are exactly, and how they work. Plus, it teaches users how to prevent their kids from gaining access to in-app purchases where they might spend a crazy amount of money on virtual goods otherwise.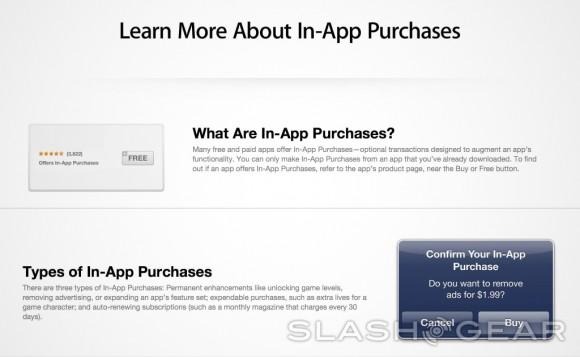 While kids obviously don't really know what in-app purchases are, a surprising number of parents are also ignorant on the subject, especially new owners of an iOS device. Of course, that's not necessarily the parents' fault, since Apple or other developers have never really explained what in-app purchases are in detail.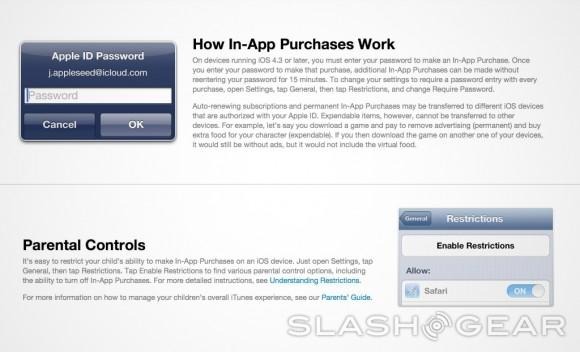 However, Apple's new user guide aims to clear up any confusion on the subject, and it even teaches parents on how to add parental controls to various apps, including the ability to restrict kids from downloading additional content without the parents' permission. We're not sure how much of an effect this will have in the future, but at least the Cupertino-based company is doing their due diligence.