Apple CEO Tim Cook to make opening speech at D10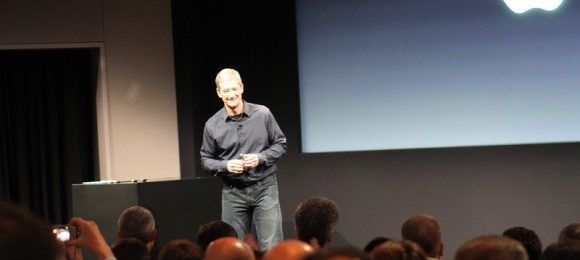 AllThingsD has just announced that its 10th annual D: All Things Digital conference will be kicking off with an opening speech by Apple CEO Tim Cook. This will be his first speaking appearance at a non-Apple event since taking the throne at the Cupertino company following the passing of former Apple CEO and co-founder Steve Jobs last year.
Jobs has spoken at the D conference numerous times before and is known for his very candid discussions in interviews. His last appearance was at the D8 conference in 2010. It will be interesting to see if Cook will open up like Jobs at this year's D10 conference, which will take place in Rancho Palos Verdes, California on May 29 to 31.
There should be an interesting interview with Cook, who has continued to expand on the enormous progress made by Jobs, making Apple one of the most valuable companies in the world. He does have plenty to discuss, including the recently released new iPad, the labor controversies in the Chinese Foxconn factories, and the possibility of an Apple iTV set.