Apple CEO Tim Cook spotted at Valve offices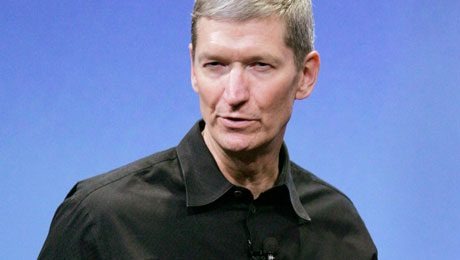 The head of Apple has reportedly been meeting with people at PC gaming giant Valve, right at a time when Valve has been the subject of rampant rumors. The company posted job ads for what appears to be a hardware initiative or at least something that sounds like a complete departure from its long-standing traditional business model. So Apple having some sort of position in that would be interesting to say the least.
In the job ad, Valve said it is "developing hardware to enhance those experiences, and you can be a key part of making that happen...We're not talking about me-too mice and gamepads here — help us invent whole new gaming experiences." What Cook's place would be in such a project would be quite the mystery, but if anyone can help a company new to hardware to help come up with a vision, it's Apple.
Then again, there's nothing concrete to suggest that Cook even has anything to do with this. Though we have to admit, the timing is pretty good. Valve completely thrives on intellectual property and digital distribution, so to move into the highly competitive hardware market, which requires an intense amount of overhead and distribution that Valve doesn't really have at this point. It's a huge gamble. We'll see if it pays off.
[via Cnet]