Apple CarPlay available for Pioneer NEX in-dash receivers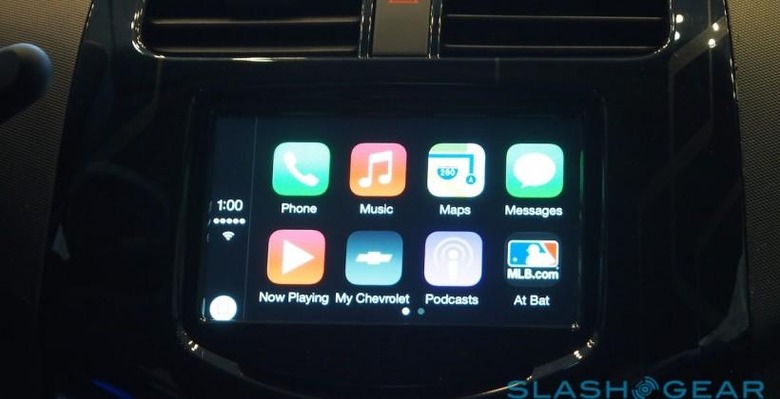 Pioneer has announced that its cool line of NEX in-dash receivers have a new trick with a firmware update available for the series that brings support for Apple CarPlay. Aftermarket audio manufacturers aren't the only companies that will be supporting CarPlay, a list of automakers who will be installing CarPlay from the factory was unveiled in July.
With CarPlay support for the NEX receivers, drivers will be able to connect iPhones running the latest version of iOS to the receiver to perform multiple tasks. The driver will be able to make and receive calls as well as compose and send text messages from the car stereo.
Apple maps for navigation will show on the radio display and direct access to the driver's music library stored on the smartphone, podcasts, and iTunes Radio will be supported. CarPlay is compatible with the AppRadio 4 receiver from Pioneer, which was designed with smartphone users in mind. The majority of functions in AppRadio 4 are controllable and accessible through the 6.2-inch screen of the radio.
CarPlay firmware for the AppRadio 4 and NEX receivers is available right now at no charge. Owners of Pioneer systems who don't want to do the update themselves can also have it installed at Pioneer dealers. NEX receivers are updatable using a flash drive at home for those who want to do the update themselves.
SOURCE: Pioneer